A visit to the Sinituote Oy factory
7.2.2017
Junttanin henkilöstöryhmä vieraili 3.2.2017 samaan yritysryhmään kuuluvan Sinituote Oy:n Kokemäen tehtaalla. Vierailun aikana vaihdettiin kokemuksia ja parhaita käytäntöjä operatiiviseen toimintaan, tuotannon kehittämiseen, työturvallisuuteen ja henkilöstöasioihin liittyen.
Kiitos Sinituotteen väelle onnistuneesta benchmark-päivästä!
A group of Junttan staff was visiting the Sinituote Oy factory in Kokemäki on February 3rd, 2017. Sinituote Oy and Junttan are members of the Sini concern family. The purpose of the visit was to share each companies' best practices and experiences in all operations, production development, work safety and human resources.
Thank you all at Sinituote Oy for the successful benchmarking day!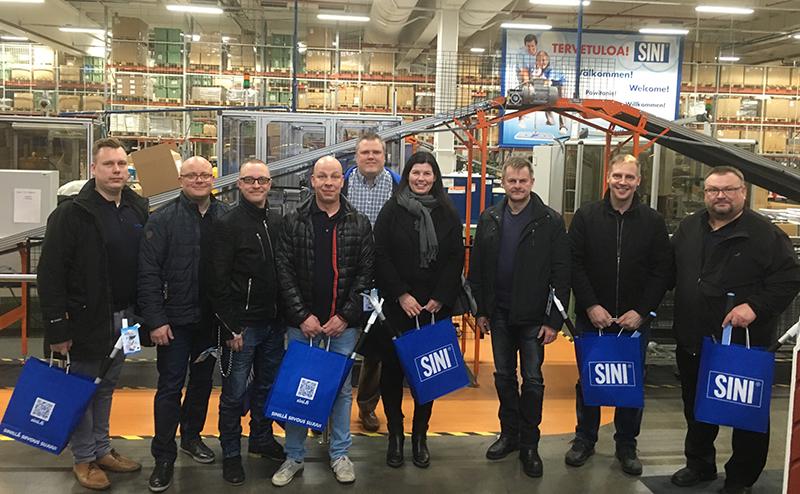 From the left: Jonni Markkanen, Janne Takkinen, Jari Tolvanen, Pasi Korpisalo, Pasi Poranen, Satu Marjo, Timo Höytö, Sami Räsänen and Ari Hujanen