Cutting-edge deep foundation machines
Junttan pile driving rigs, which are able to take on even the toughest jobs and conditions, are designed and developed to provide the best possible production efficiency and value for the money in deep foundation solutions for any pile driving purposes; steel, concrete or wooden piles.
The advanced technical performance and a full range of customisation alternatives are the core elements of every Junttan piling rig, and the reasons why so many of our life long customers have chosen Junttan as a solution to their piling challenges. In addition to leading reliability and productivity at work, these fully hydraulic machines feature a collection of thoroughly considered details which further enhance the operational efficiency. The telescopic leader ensures easy and fast handling of piles, and the hydraulic pilearms, horizontal slide and side inclination cylinders accurate pile positioning.
Top piling performance is guaranteed with Junttan hydraulic hammers. An optional side drill or vibrator hammer makes pile driving even more efficient in some soil conditions. The selferecting leader and many advanced technical features ensure that the rig is ready to work in just a few minutes. In addition to quick set-up, easy transportation is valued advantage as Junttan piling rigs can be transported in one piece from jobsite to another.
Junttan respects the safety and environment
The safety and comfort of the operator is one of our fundamental priorities. The expandable tracks, moveable counterweight, and low centre of gravity make the rig exceptionally stable in different working situations. The ergonomic and safety tested cabin allows the driver to concentrate completely on his work. Junttan piling rigs have been designed to ensure top-notch practicality as well as minimum amount of noise and vibration. Thanks to the lesser amount of harmful emissions, they are also friendlier to the environment than conventional diesel hammers and mechanical piling rigs. And new Stage5 engines make fuel economy now better than ever before, and allows to use equipment in all areas where older engine versions are prohibited.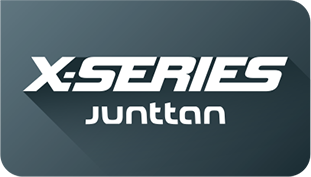 The X-series is available with the latest technology including modern engines, which ensure fast and safe operations. The X-series equipment has modern control systems for monitoring and reporting programmes, such as GPS positioning for piles, wireless piling data transfer, and modern Junttan Fleet Management programmes. The X-series is designed to meet the latest safety standards. The completely newly designed hydraulics in combination with the Junttan control systems provides unbeaten productivity, environmental friendliness, and the lowest fuel consumption.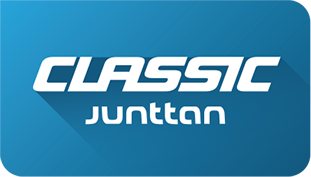 The unbeaten robust Junttan design, quality, and productivity. High cost efficiency without compromising safety. These globally well-known work horses continue the tradition of Junttan Equipment, which has made Junttan famous on every continent. They provide easiness of operation, reliability, and the highest resale value.The Classic series is optimised with simple and robust design to ensure the most uptime in your work site wherever in the world it might be.