40 Years of Excellence – concluding a Very Special Year
16.12.2016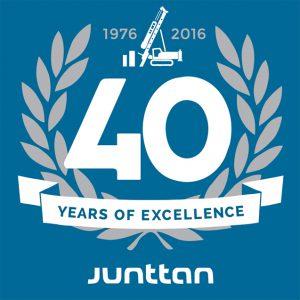 Dear valued customers, colleagues and all Junttaneers!
As it's getting late in the very special year for us – the 40th anniversary of Junttan – it's time to thank everyone for one of the most eventful years ever. We have had a privilege to work with You on demanding challenges, new products and solutions and new geographical areas.
The year has included some hard work (some days have been rainy, some days shiny, none of them boring though) not to forget the hard parties!
On behalf of Junttan and myself, sincerest thanks to all of You who have made this possible.
Happy holiday season and successful year 2017!
Pasi Poranen