Renewable energy projects with the help of Junttan equipment
21.4.2023
Junttan products play a key role in many sustainable energy production projects.
An excellent example comes from Poland where our Irish customer Conway Piling's Polish sister company Conway STF is now piling foundations for the largest wind turbines using their Junttan PM25H pile driving rig. The PM25H is the heavy-duty family member of the PM rigs, which is also available with the latest Tier4F/Stage V engine ensuring a greater fuel economy and greener power.
The Wysoka wind farm is located near the city of Pila, where Conway is installing 64No precast concrete piles with up to 400mm x 400mm sq to depths of 14.5mtrs.
The wind farm consists of 11 wind turbines with a capacity of 5.7MW each. The estimated annual energy production of the wind farm is 180 GWh, equivalent to the yearly electricity consumption of about 90,000 households. The entire project should be finalized and handed over to operations by the end of 2024.
Ask for more information on Junttan equipment: sales@junttan.com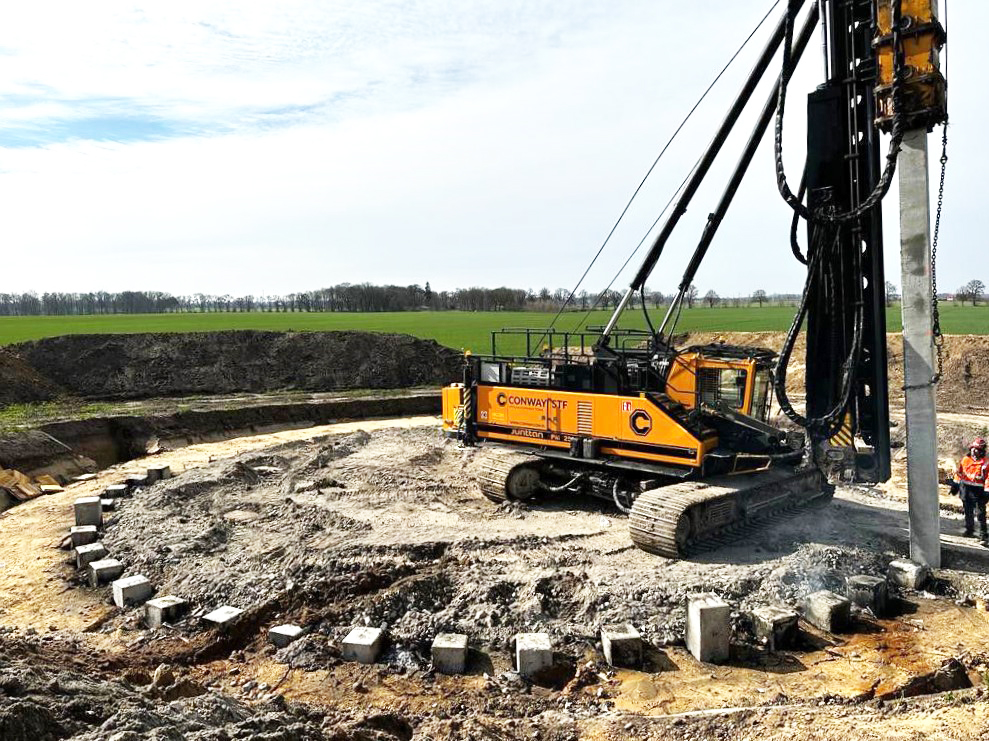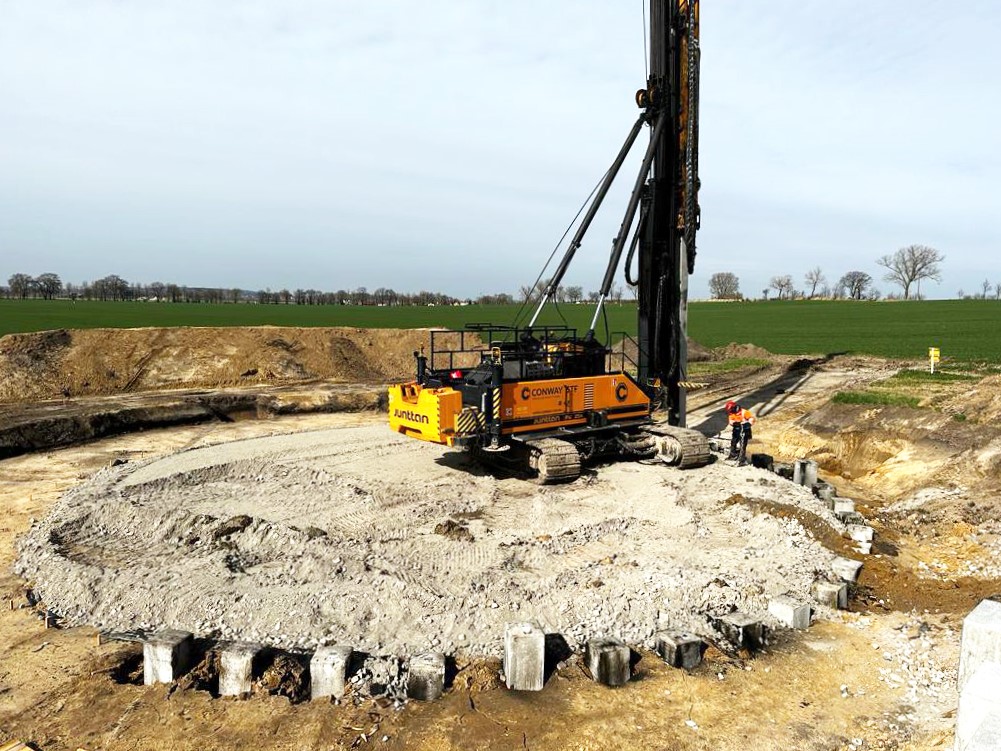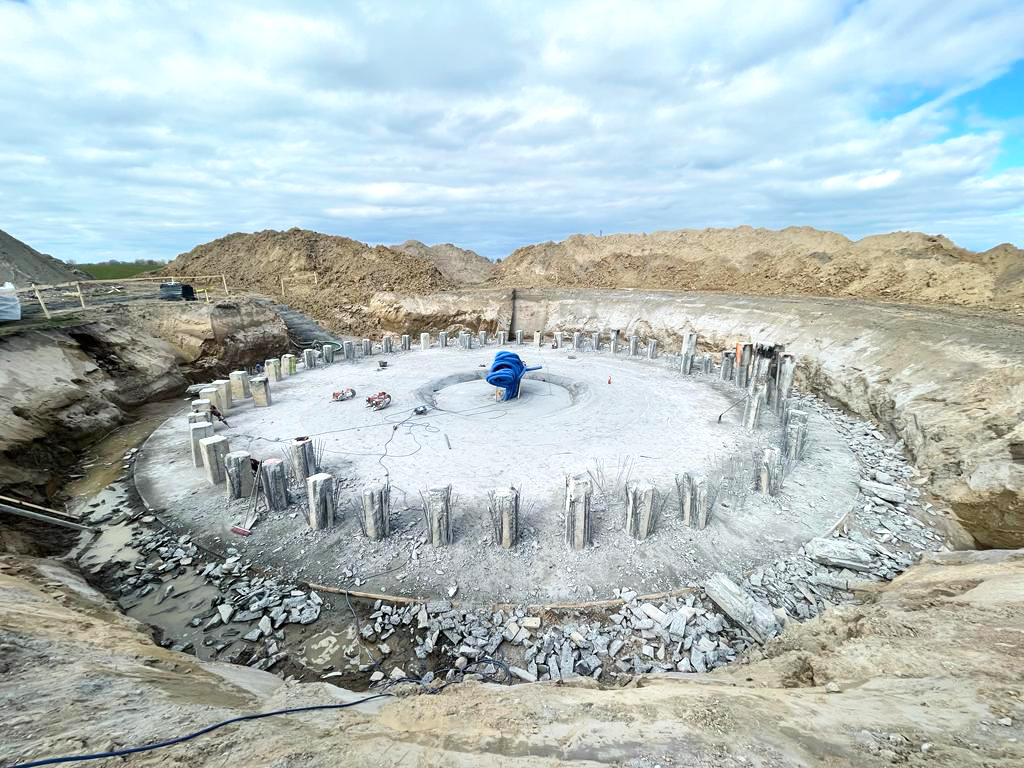 Photos: Conway STF