News from Junttan USA
29.3.2022
After a long 2021, Junttan USA has begun to see the foundation construction market finally picking up in the US. Our fourth quarter of 2021 was strong with hammer and power pack sales from the Carolinas to Hawaii and even delivery to Guam, the momentum has continued into 2022.
We continue to see our client's desire for overhauling their machines. In the past quarter, we have completed 1 overhaul and started 2 new projects for clients in the NY market. These overhauls range from minimal maintenance and service updates to complete body-off restorations. We look forward to bringing before and after stories throughout the year.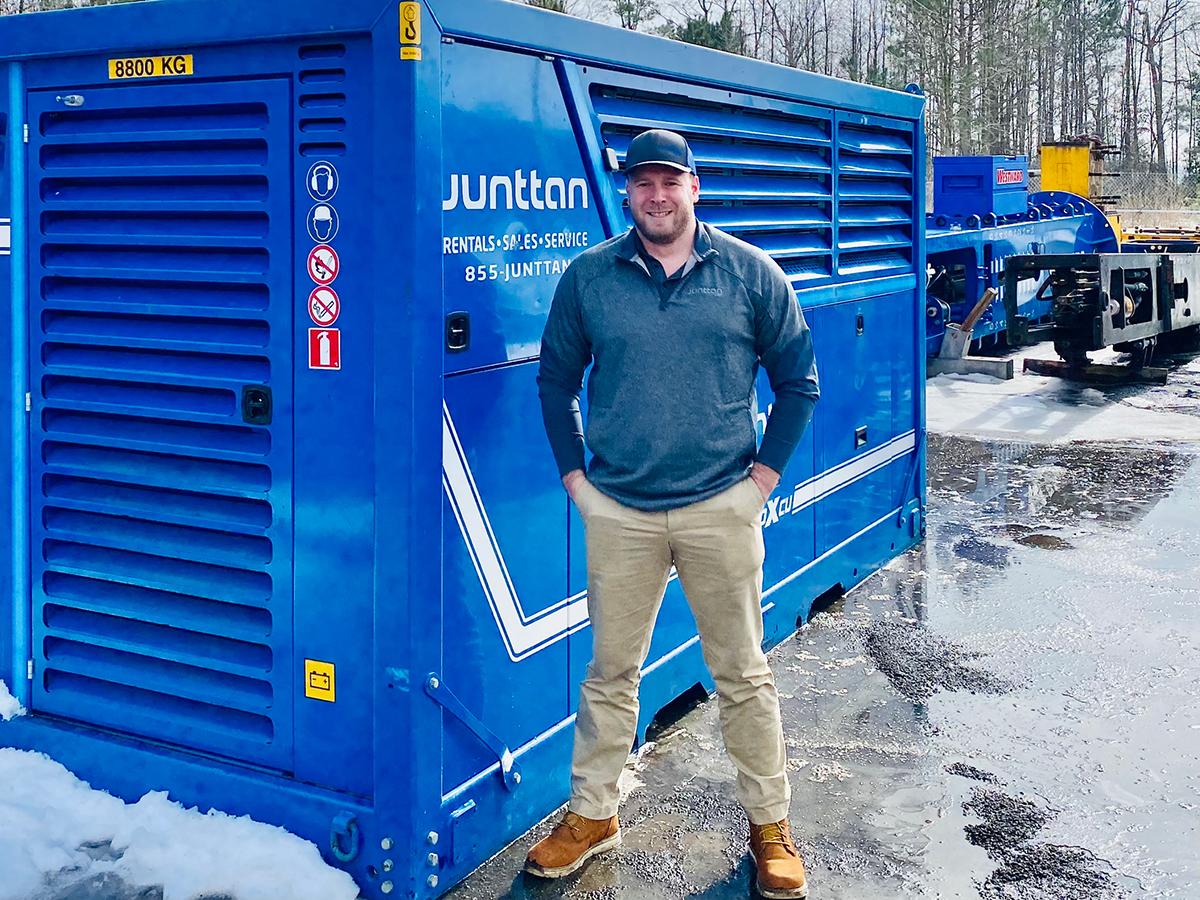 Since our last update, we have added new employees and continue our growth as an organization. Most notable was the addition of Matthew Eastburn joining our team as a sales engineer (see the photo). Matt's responsibilities are covering the Mid-Atlantic region sales efforts and assisting the sales teams with project consulting by utilizing his experience as a field engineer. He is available to offer our clients real-time assistance with WEAP analysis.
In the fall of 2021, Junttan USA became a dealer for XCMG rotary drill rigs. Recently we have taken delivery of the first two drills to the USA. We have a full line of drilling rigs planned for this year and the first two machines are 45t & 85t operating weight machines, they have torques ranging from 130 kNm to 240 kNm which can perform Kelly, CFA, and FDP drilling methods. We have committed to an expansive parts stock to support these machines and have backed this product with spare parts, wear parts, Kelly bars and consumable wear teeth. We will also be preparing a full line of augers, core barrels, buckets, and casing to complement our product line.
We look forward to introducing these new products to our clients throughout 2022.
For more information, please contact:
Tim Dutton, Vice President Sales & Operations, Junttan USA
+1 (302) 515-4454, tim.dutton@junttan.com

Check out also our new web pages: junttan.com/USA