More cost-efficient and flexible dynamic load testing 
22.6.2021
Dynamic load testing is globally one of the most important quality assurance methods for piling. Simply put, effortless and affordable dynamic load testing translates to safer foundations. However, the past decades have seen little development in the field. While practices vary slightly, too often inefficiencies are visible in inflexible and inefficiently priced operations.
Since 2019 Junttan has been tackling the related innovation vacuum to expand the use of testing. Our main assets are next-generation remote technologies, a strong team and a drive to move forward. Already during the development phase of our proprietary solution we've been able to successfully serve a significant number of European customers.
To further drive affordability and flexibility, during the summer months of 2021, see the launch of our 2nd generation solution. Soon available for a wider audience, Junttan Remote Dynamic Testing combines our patent-pending software and hardware with industry-proven devices from Pile Dynamics, Inc.
Our vision is radical ease-of-use and affordability driving a broader adoption of dynamic load testing. To discuss how our Deep Foundation Analysis team can support your next project, please contact Sami Kirsilä at +358 40 0871 482, sami.kirsila [at] junttan.com.
Read more: JUNTTAN – RE-THINKING DFA SERVICES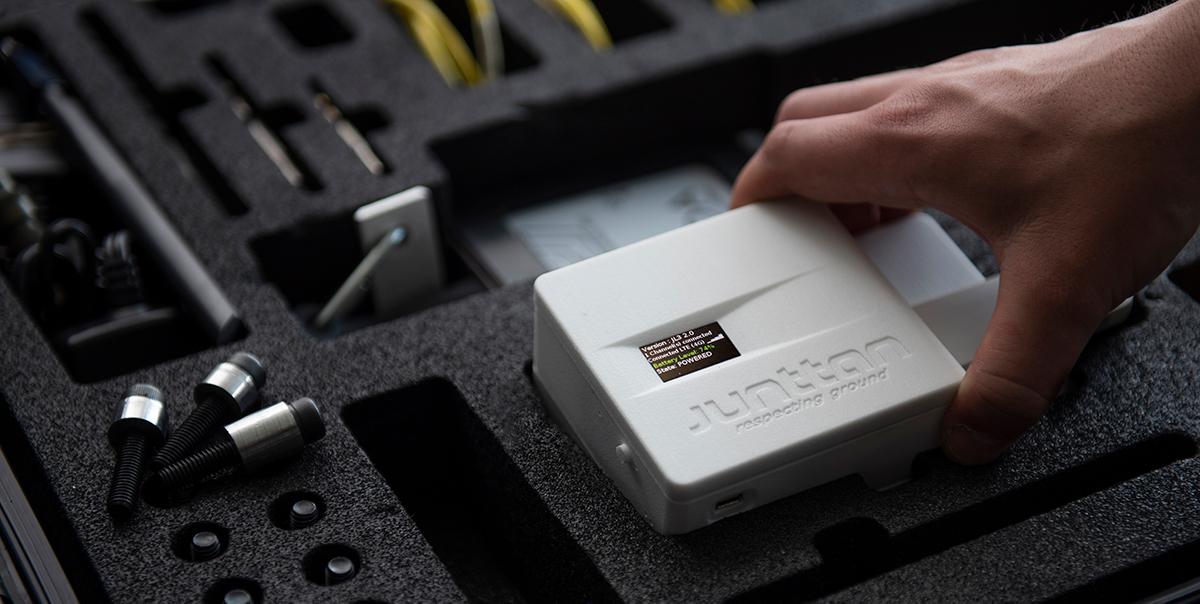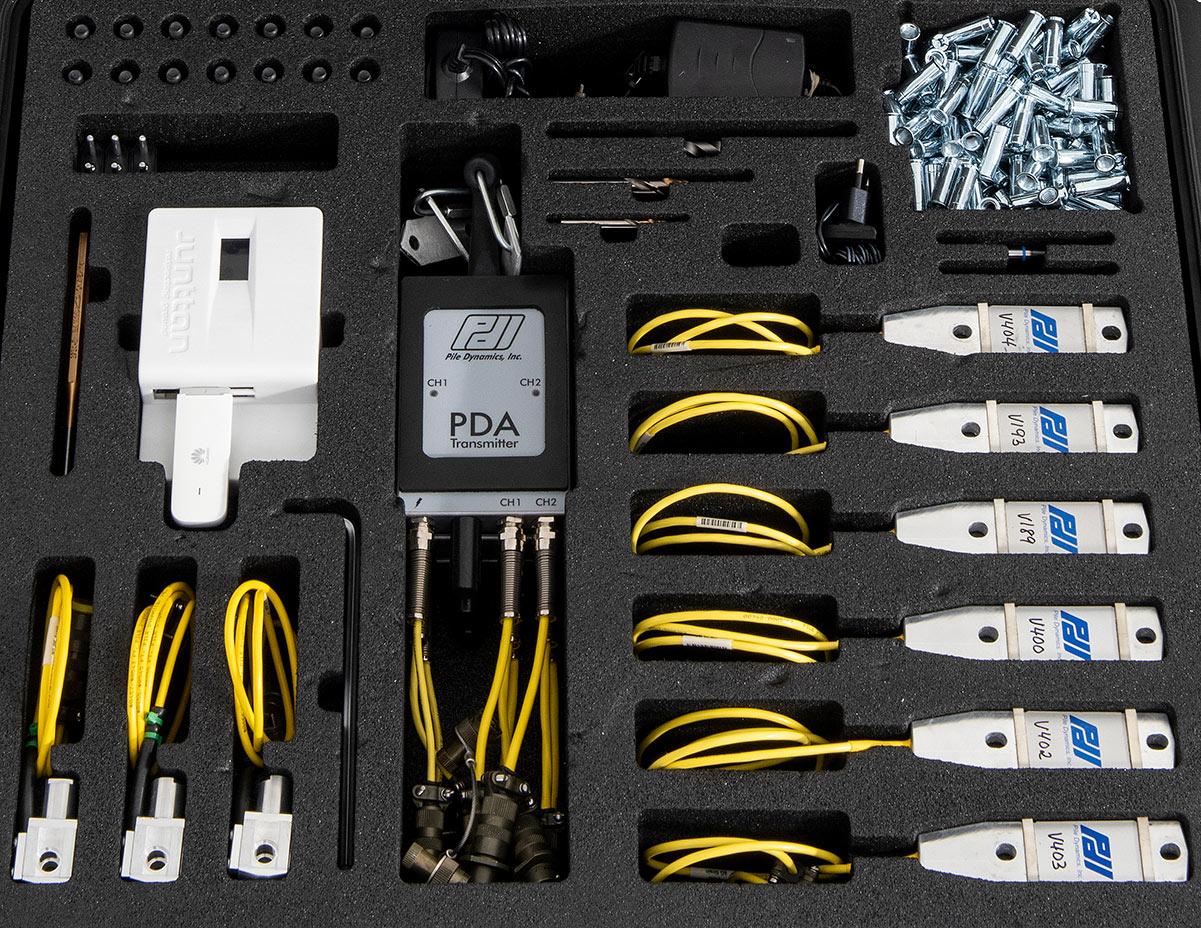 Junttan's dynamic testing equipment set features Junttan-developed, patent-pending hardware and software combined with hardware from Pile Dynamics, Inc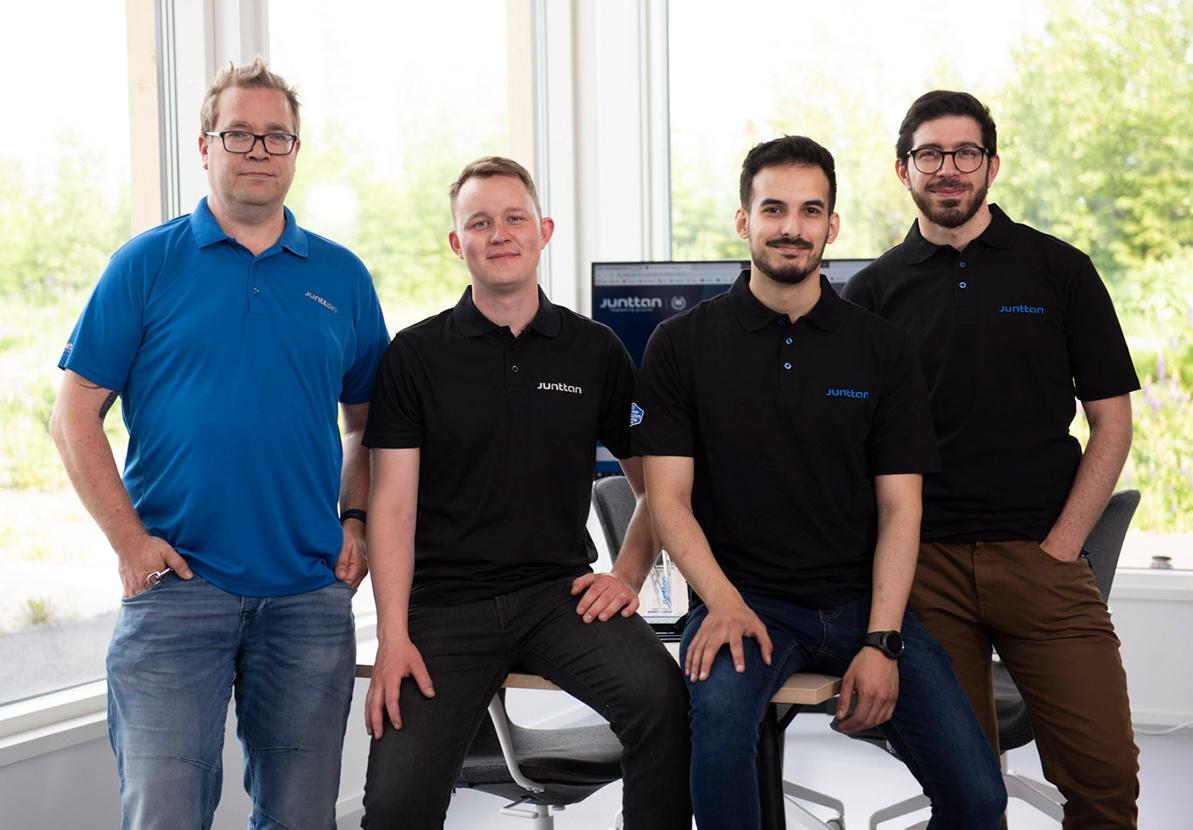 The Junttan Deep Foundation Analysis team [from the left]: Teemu Riihimäki, Sami Kirsilä, Amine Bourahli, Nico Cuvelier