The first eJunttan exceeding expectations on its first jobsites
17.12.2021
When we at Junttan set out to design more sustainable innovations, we understood that a new Junttan model needed to tick all the same boxes from the very beginning as its predecessors. That's why we decided to combine the best of both worlds; tested and optimized Junttan hydraulics merged with modern batteries and electric motor technology. Junttan PMx2e, the World's First Electric Pile Driving Rig – the same reliable and strong Junttan rig, but this time having a modern electric soul. This new, electric piling rig demonstrates Junttan's commitment to helping our customers build a more sustainable future around the world. The eJunttan product line has zero CO2 emissions and consumes less energy, making it the perfect equipment for different future considerate and sustainable projects.


The rig has completed its first job site in Mölndal and did exceed the customer's expectations. "The first job has been a positive experience. The rig has been working well, with less noise and the battery capacity has met all the expectations," says Morgan Sjögren, Fleet Manager at Aarsleff Ground Engineering.
 
At the project, Aarsleff was installing 176 joined piles down to about 40 meters for the construction of the new life science cluster next to the E6 in Mölndal. Our estimate of up to 6.5 hours of working time with one battery unit has been well-realized at this project as the customer has worked with a medium working load for an average from 7 am till 3 pm.
Fredrik Alkema, Production Manager at Aarsleff Ground Engineering (on the left in the photo), and Morgan Sjögren visiting the job site and are eager to see the rig at the next project.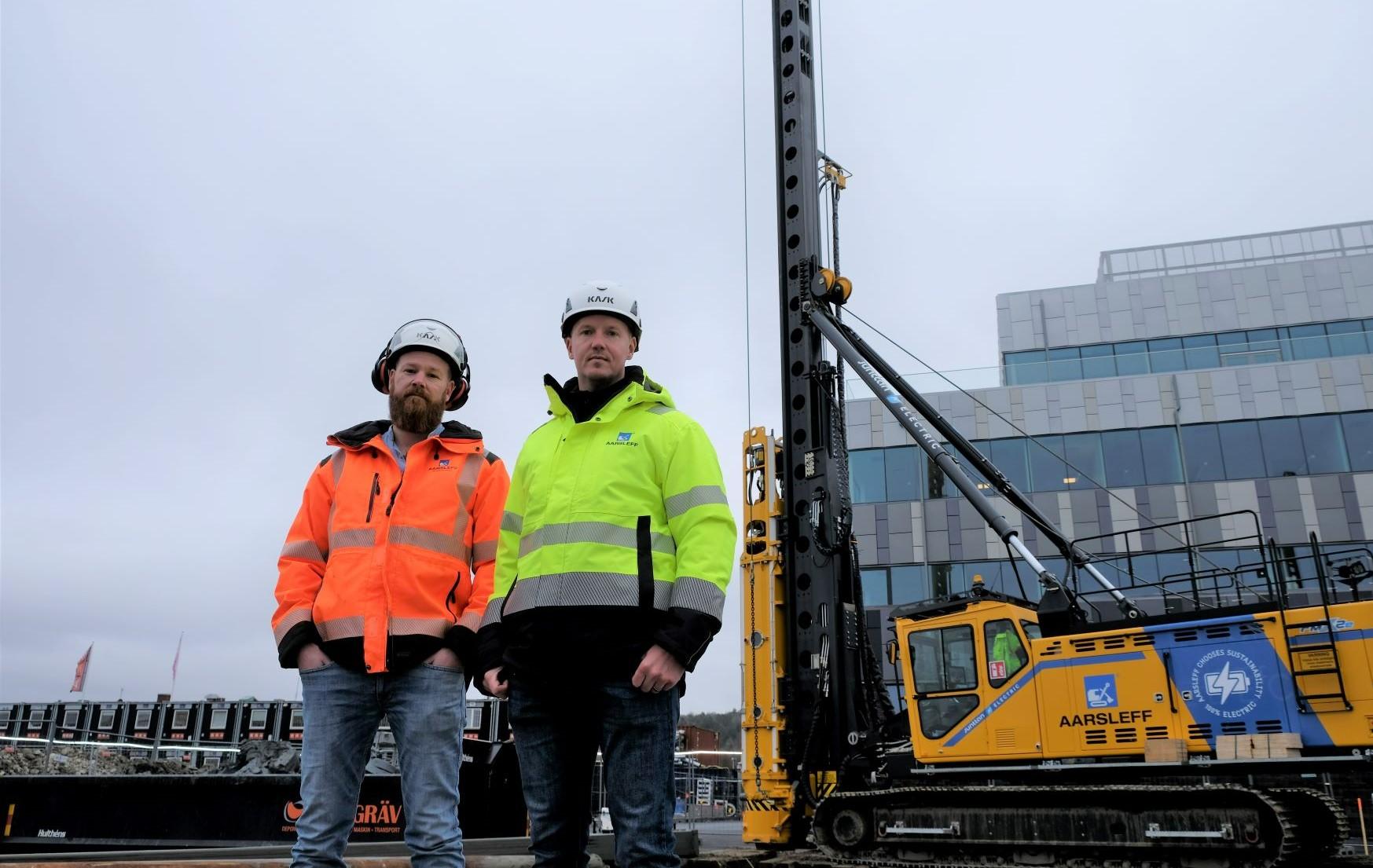 Photo credit: Henrik Ekberg
After the first jobsite PMx2e was moved to a new job site in the Hagaborg area in Karlstad, Sweden, where sustainability is the key of the project. The project consist of building a new preschool and apartment buildings, being the first wooden constructed apartment building in Karlstad.
 
The performance of the rig continues to be excellent and the customer is satisfied. PMx2e was able to work from 7 am to 7 pm using only one battery pack by utilizing quick charging during the lunch and coffee breaks.
Furthermore, Junttan has delivered the second battery pack and now the customer is able to pile around the clock without any charging breaks.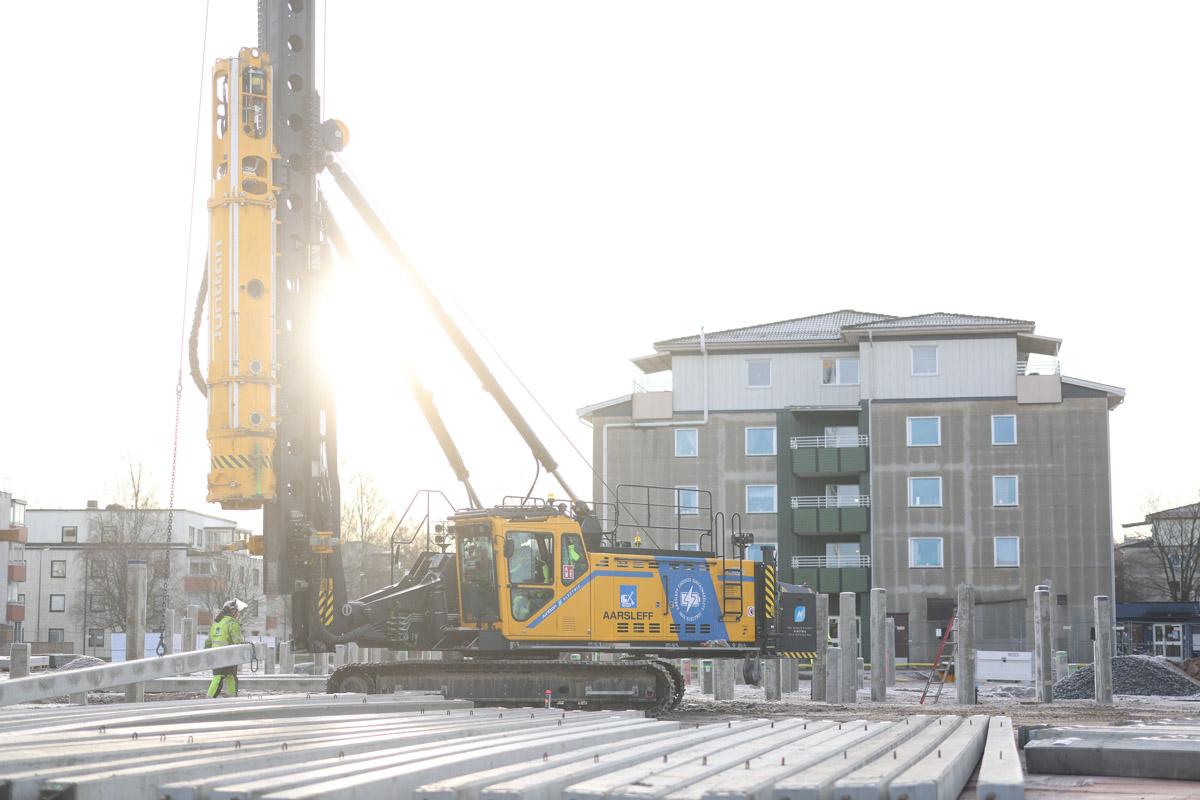 Let's build a more sustainable future together. To take part, ask more information:
Ate Konkka, Sales Director, Junttan Oy
ate.konkka [at] junttan.com, +358 50 578 1154