Dutch Trainees at Junttan
11.10.2018
Junttan is pleased to have two international trainees from the Netherlands, Thomas Vroom (21-year-old) and Alex Voschezang (20-year-old). Both are from Horizon College studying Mechanical Engineering in Hoorn. This 10 weeks internship includes training at the factory and product knowhow.  During the past month both Thomas and Alex have emerged so well as junttaners, gained friendships and work experience. According to them, they have enjoyed their time in here, and even explored the Kuopio-Savo area to be able to get to know it better, and learn Finnish way of living. We have also been able to get the taste of delicious Dutch ginger cookies. We wish You a pleasent stay at Junttan and in Kuopio, Finland!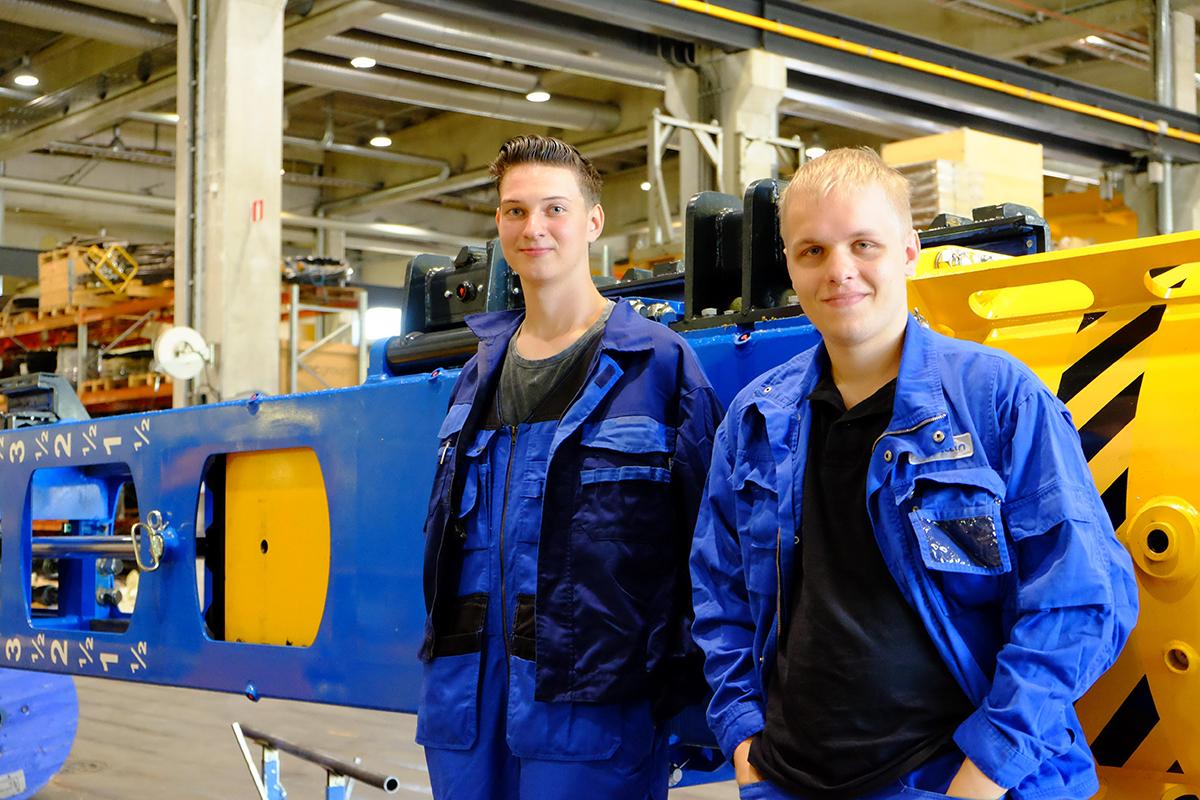 Photo: On the left Alex Voschezang and on the right Thomas Vroom.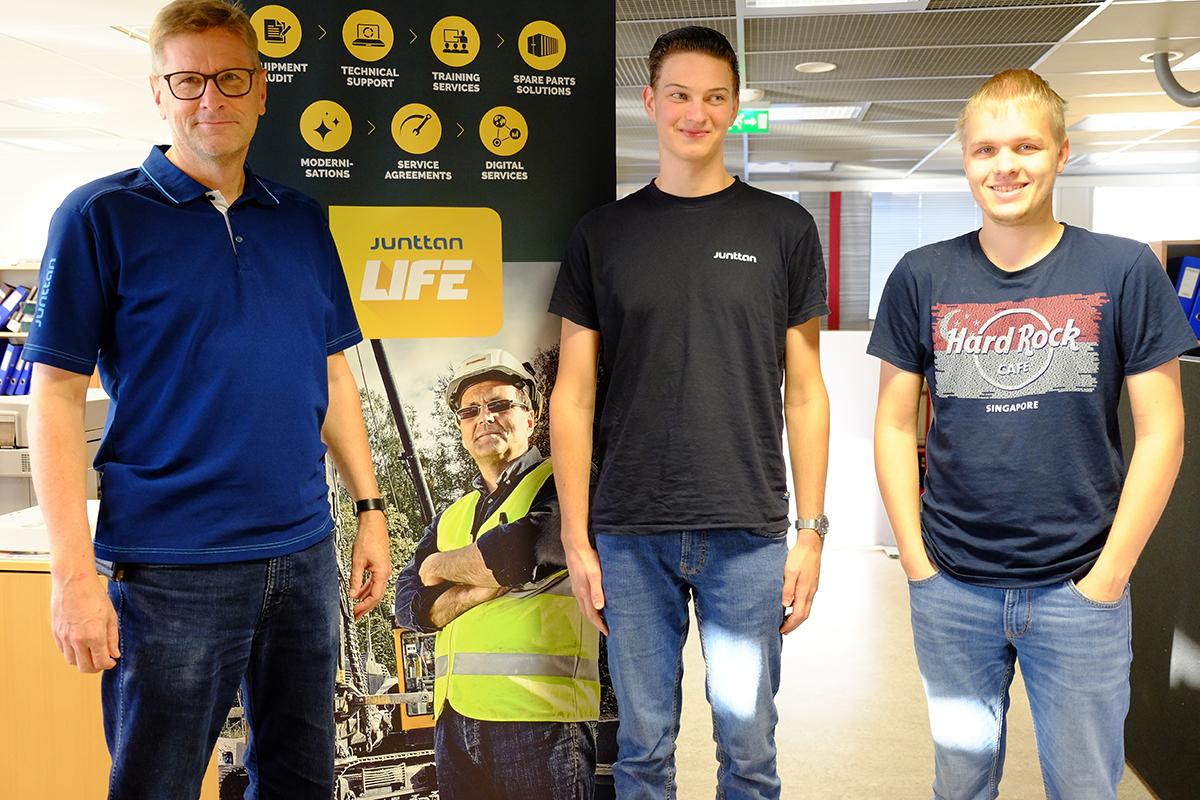 Photo: Our Dutch Spare Parts Salesman Ron Van der Woude with Alex on the left and Thomas on the right.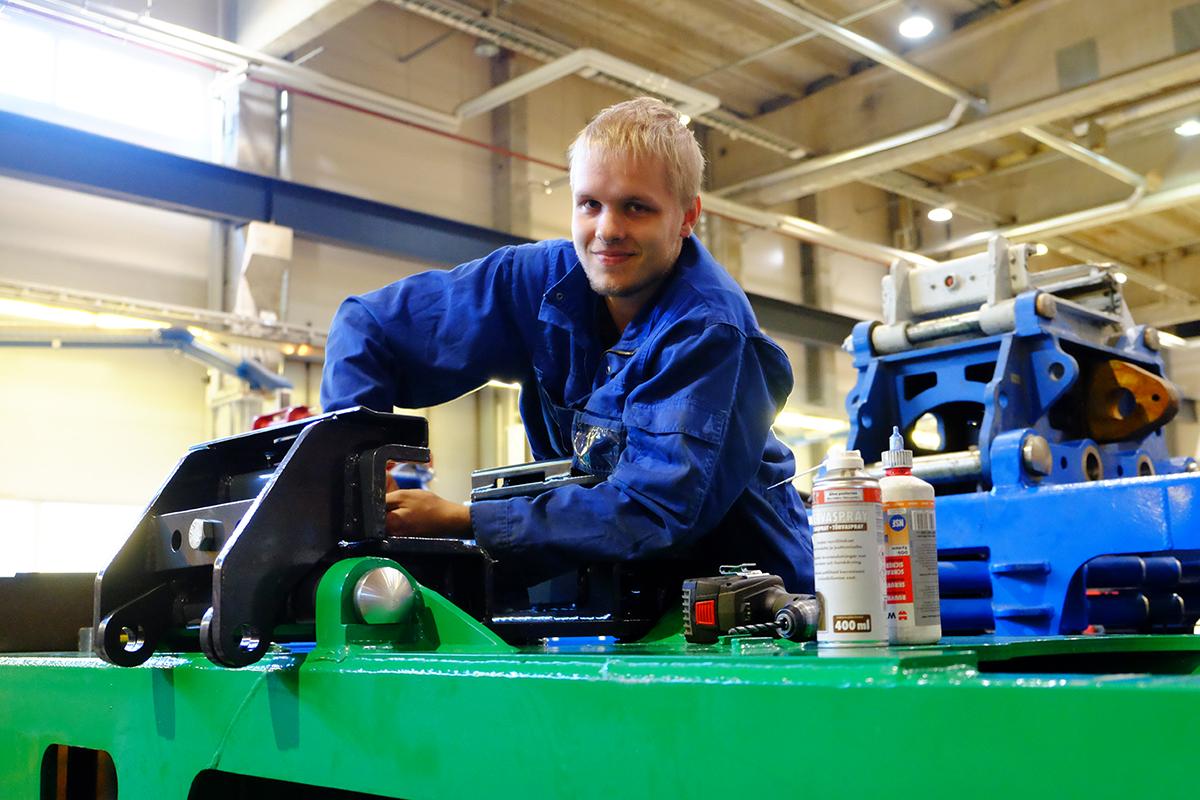 Photo: Thomas working with a Junttan hydraulic hammer.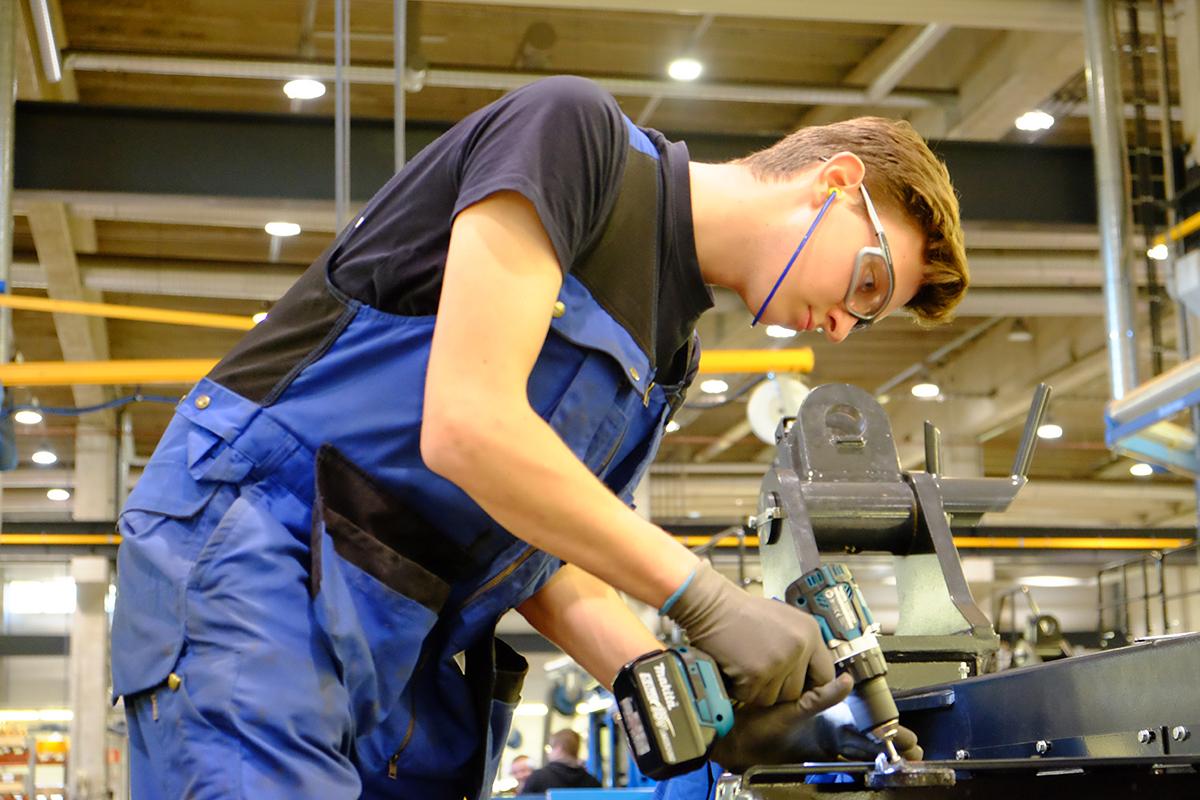 Photo: Alex working on the assembly line.