Service Agreement LifeCare+ contract with Pålab, Sweden
3.6.2022
During the past year, Pålab acquired two new Junttan pile driving rigs, PM23LC and PMx22, both equipped with HHK3/4/5A hammers. Pålab and Junttan's Swedish subsidiary, Junttan Ab, also signed an extensive service agreement LifeCare+ in connection with the equipment sale.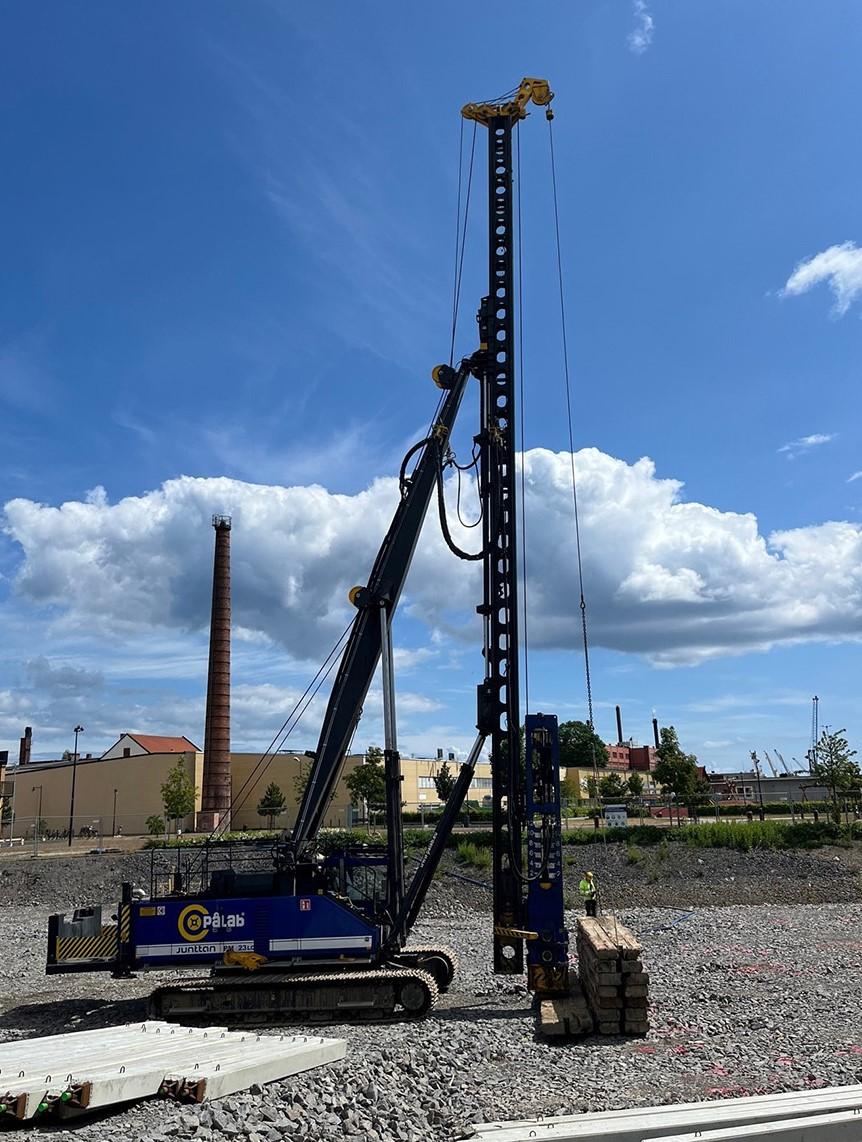 LifeCare+ contract covers all scheduled maintenance every 500 hours. Maintenance is carried out by Junttan professional service personnel using genuine Junttan spare parts. In addition, the Junttan team will share their latest news and learnings about the use of Junttan equipment in the most productive way. They will also handle control software updates if needed. The site crew can report any problems they may have regarding the use of Junttan. All the issues will be resolved during the service visit, or if this is not possible during the visit, within a few days.
LifeCare+ contract also covers a large part of the rig components after the factory warranty expires. In principle, consumables e.g. cushions, rebound rings, and J-pads are left out of the contract, while all other components are covered for damages up to 5 years or 6000 engine hours from the commissioning of the rig. In this case, all consumables were also included in the contract. Basically, Pålab handles only the daily maintenance tasks such as manual creasing and refueling diesel and AdBlue. Owning and operating a Junttan could not be easier and all costs of conventional maintenance and repair of the equipment are known for up to 5 years.
LifeCare+ contract also contains annual equipment inspections. After the inspection, the report will be added to the JunttanLife fleet management under the service history. The same applies to all scheduled maintenances, repairs, trouble fixes, oil sample results, and with everything that Junttan does for the equipment during the contract period. The equipment owner always has the entire maintenance and repair history in use.
For more information, contact: parts@junttan.com.