Little Island project in NYC achieves rewards
3.5.2022
This monumental engineering achievement, Little Island at Pier 55 in New York, has received special recognition as a runner-up for Deep Foundations Institute's 2021 Outstanding Project Award as well as named the Engineering News-Record's best in Landscape and Urban Development.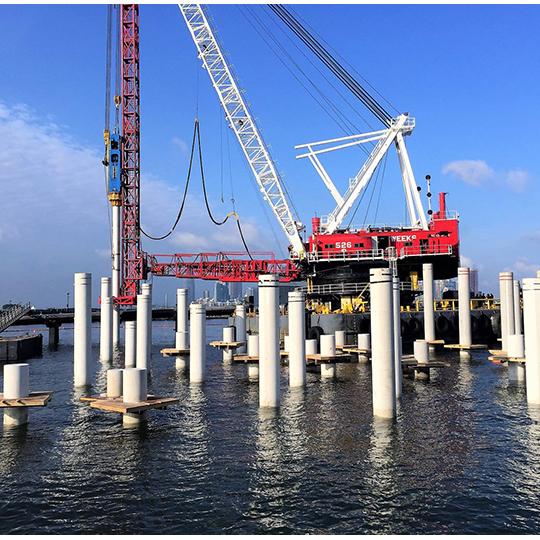 The piling work for the Little Island was done by using a Junttan HHK25/28 hydraulic hammer by our customer, Weeks Marine, Inc. in 2018. Weeks Marine led the installation of the foundation, which needed to be executed with outstanding accuracy – a three-inch margin of error! Little Island's foundations have been made with concrete piles that rise from the Hudson River.
The piles have been placed between the leftover wood piles of Pier 54 and Pier 56 that needed to be conserved to provide a habitat for the life underwater. During a ten-month time period, they installed 267 pre-cast concrete piles, but due to fish migration season, they needed to take a five-month break in between. Half of the piles were needed to support the tulip-shaped modules that shape the Island.
We are proud to be involved in incredible projects like this and congratulate Weeks and all partners on this amazing project!
Check out the great EarthCam's time-lapse video of the construction: HERE.
Also, check out an article about the project from the latest Deep Foundations March/April 2022 magazine.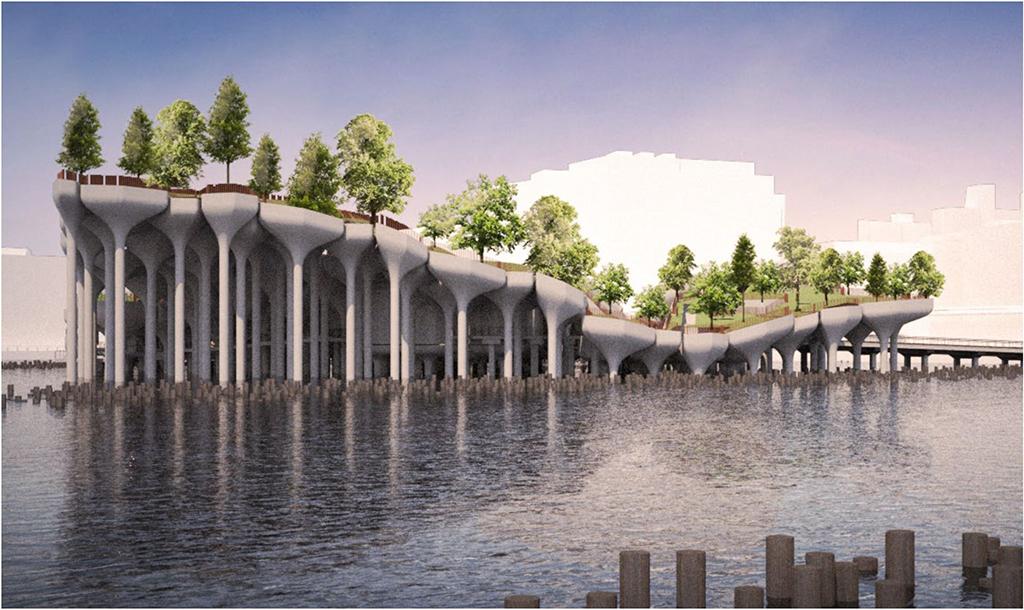 Photo Credit: Deep Foundation Institute/LinkedIn