Junttan Pty Ltd Established in Australia
3.5.2019
Junttan has been successful in the Australian and New Zealand piling market for more than 20 years. As Australia and New Zealand are one of our key-markets, Junttan will be increasing its' presence again in the market to better bolster the service Junttan provides.

We are delighted to announce that Junttan Pty Ltd has been established to strengthen our service and customer support in Australia and New Zealand. Junttan Pty Ltd´s office will be based in Clyde, Sydney and will also stock piling rig and hammer spare parts. The equipment yard will be based in Newcastle. Junttan rigs and hydraulic hammers will be available for rental in the 2nd half of 2019.
We are also happy to inform that Arteen Mosad has joined the Junttan team and has been appointed as the National Manager for Junttan Pty Ltd. Arteen is experienced with Junttan equipment and in the piling market also. Chris Symons will continue as Customer Support Manager. Both Arteen and Chris are based in Sydney and will be the Australia and New Zealand contacts for Junttan Pty Ltd to support any enquires for hammer sales & rentals as well technical and service issues. Junttan Pty Ltd officially starts trading from the 1st May 2019.
For more details, please contact:
Junttan Pty Ltd
Unit 5/5 Harbord Street
Clyde, NSW 2142
Arteen Mosad, National Manager, Junttan Pty Ltd
mob. +61 423 319 411
email. arteen.mosad (at) junttan.com
Jyri Niskanen, Director, Hammer Technologies, Junttan Oy
mob. +358 50 394 7581
email. jyri.niskanen (at) junttan.com
Chris Symons, Technical Support Manager, Junttan Pty Ltd
mob. +61 484 552 937
email chris.symons (at) junttan.com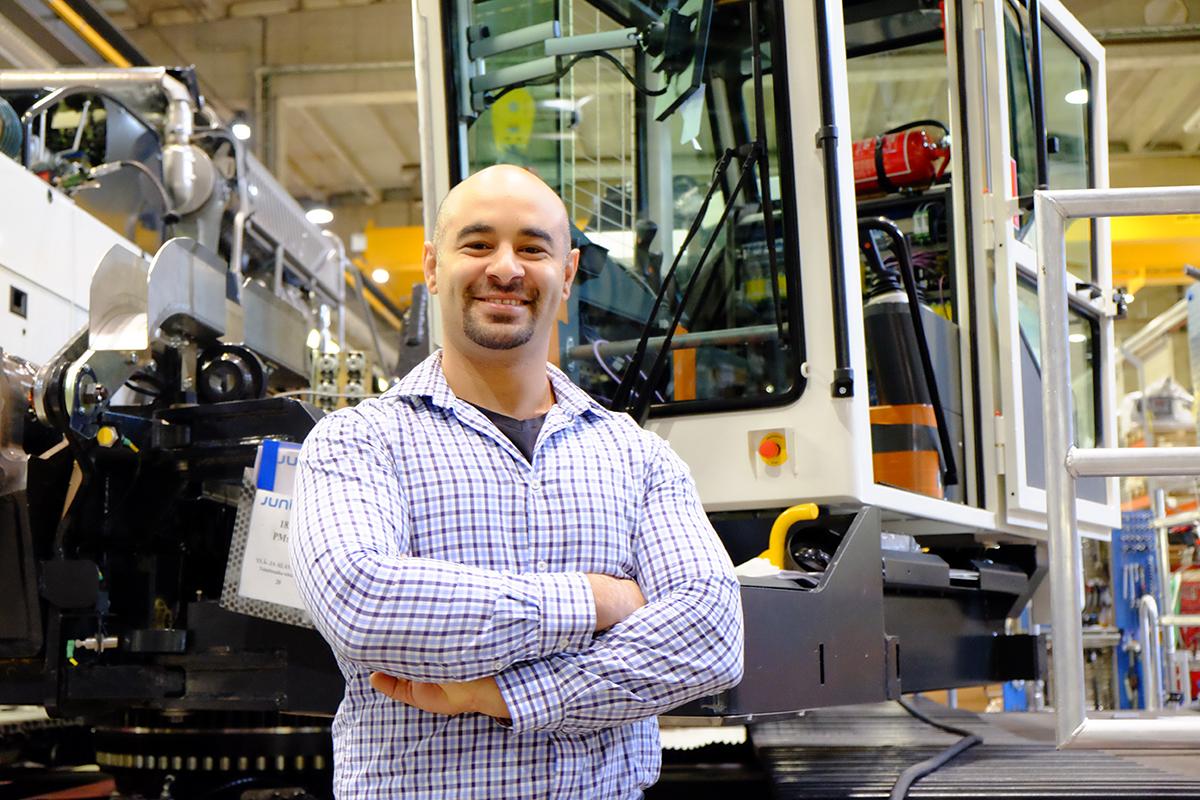 Picture: Junttan Pty Ltd's National Manager, Arteen Mosad, visiting Junttan factory in the end of April 2019.