Junttan J-Pads – For Improved Health & Safety
27.6.2019
Pile cushions are needed in reinforced concrete piling to protect the piles against damage. Traditionally this has been achieved by using different kinds of wooden cushions which work adequately in protecting the piles. The only problem with wood, which is very familiar to everyone working in the piling work site, is that the material heats up during pile driving. It heats up and starts to smolder and form smoke, a lot of it. At times can be like working in a smoke house. Wood smoke is known to be related to various health problems including lung and heart problems.
The long term exposure to smoke causes significant safety concerns and health risks for machine operators, and for everyone working in the jobsite. On top of this people living near the piling work site usually do not appreciate the smoke either.
Junttan recognized this health & safety concern and wanted to help by creating a pile cushion that does not create smoke. Junttan J-Pad was introduced in the summer of 2018 as a result of a three-year R&D project. This premium piling cushion endures the pile driving without forming smoke. By using J-Pads the health risks of smoke are eliminated. The difference is striking and the feedback from operator's using the J-Pads has been overwhelmingly positive.
No more headaches, no more sore throats, no more smoke smelling clothes, and no more work site covered in smoke.
One of our customer's with positive experiences getting rid of the smoke in piling work is Per Aarsleff. They have used the J-Pad in some of their projects.
Jesper Giesmann, Per Aarsleff A/S: "We are pleased with the fact that the J-Pad does give us a smoke free work site. This is very important especially in urban areas and when piling in residential areas. With regards to comfort, health and safety it is a big step forwards."
If this sounds good to you as a piling machine operator, be sure to test Junttan J-Pads in your work site.
For further information:
Junttan Service
parts@junttan.com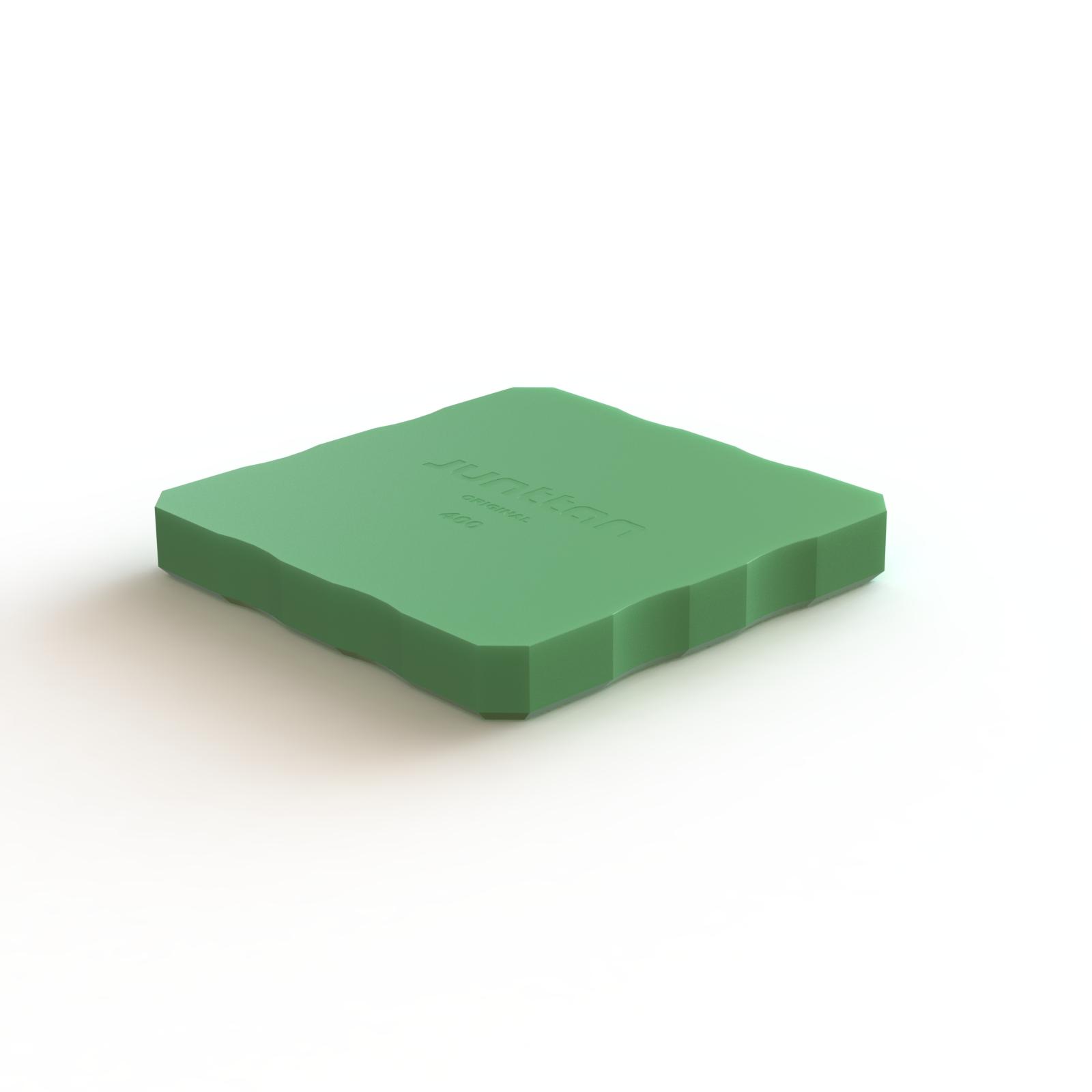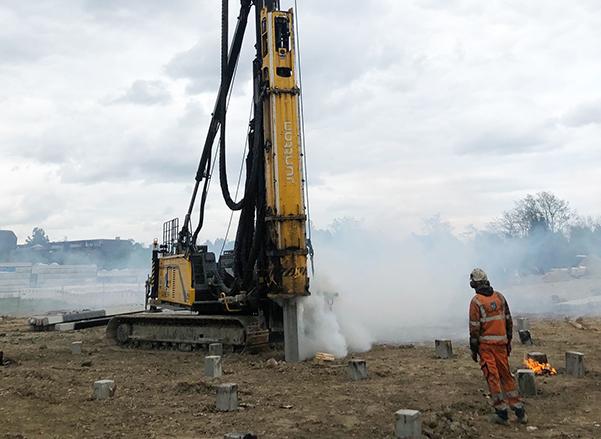 Smoldering and smoking wooden pile cushion.