New Sales Director for the Central European region
28.4.2020
We are excited to announce that after a long-desired trip around the world Michiel van Es is re-joining the piling industry with us at Junttan as sales director CEU. Michiel will be responsible for the sales development in the Central European region as well as the Benelux and UK.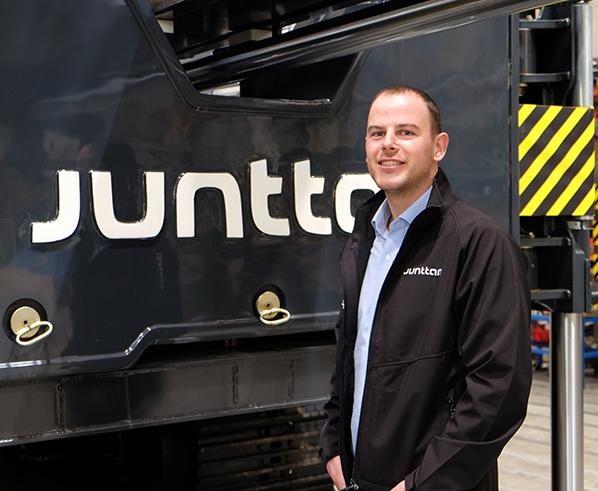 Having multiple years of experience in the industry Michiel will be supporting and advising all customers in need of piling equipment and Junttan lifecare+ service agreements in the European market.
Michiel will located in Hazerswoude Dorp where Junttan has its new facility. At this new BV customers are welcome to bring goods for service or pick-up spare parts.
Junttan BV will be the regional service center for CEU as well as all spares will be stocked here.
In any matters, please don't hesitate to contact us:
Michiel van Es, Sales Director CEU, BNL, UK
+31 6 576 98 002, michiel.vanes (at) junttan.com
Junttan BV:
Tel. +31 0800 – JUNTTAN
Denemarkenlaan 2, 2391PZ Hazerswoude Dorp
Fred Kettenis, Service Manager
+31 6 392 70 068, fred.kettenis (at) junttan.com
Bauke Galama, Project Manager
+31 6 392 70 066, bauke.galama (at) junttan.com
For further information, please contact:
Pasi Poranen, CEO, Junttan Oy, +358 50 400 7088, pasi.poranen (at) junttan.com