Junttan USA News
15.11.2018
We are excited to announce the addition of Mr. Tim Dutton as our new VP of Sales and Operations at Junttan Usa, Inc. Tim will start with Junttan USA's Team  19th of November, 2018. He will be responsible for Junttan Usa, Inc's operations, sales and development of our organization, customer support and sales in North American market.
Wit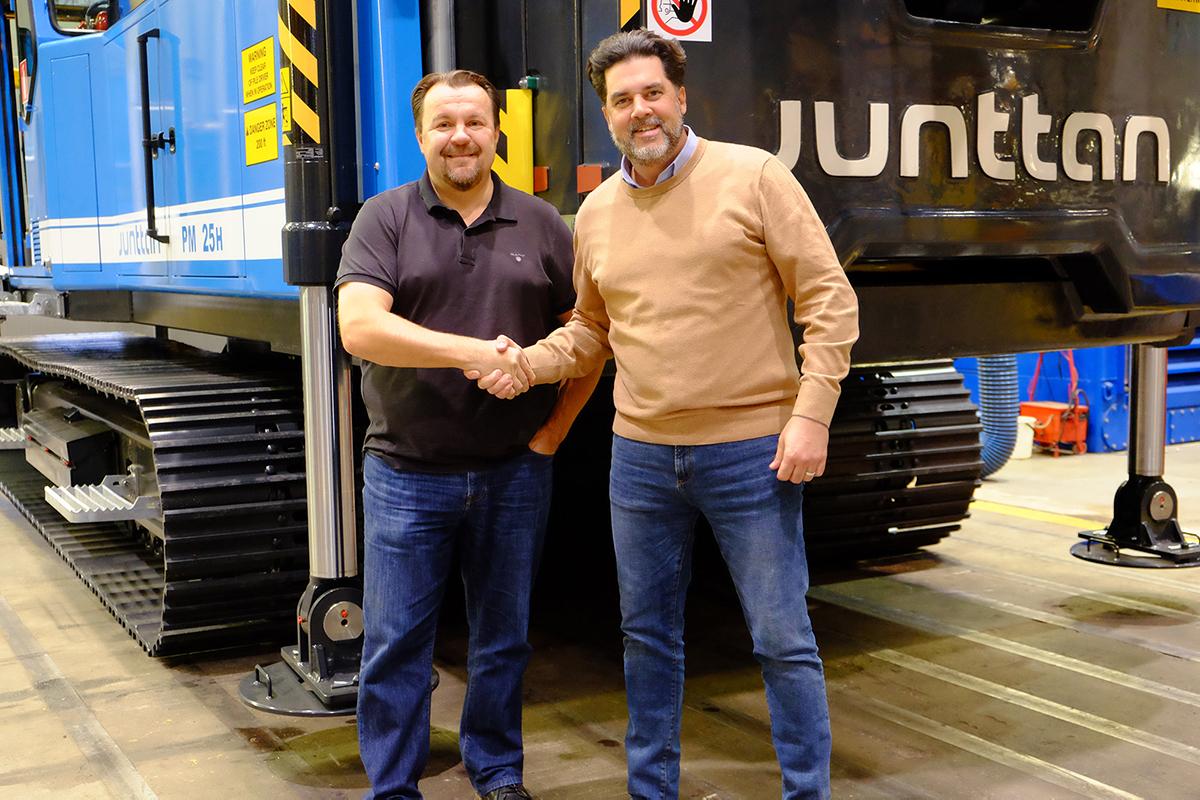 h over twenty years of experience in the foundation & equipment industry, Tim will bring valuable knowledge to Junttan and strengthen our Sales Team. Most of his career Tim has spent with drilling machines and vibro hammers in the US market. He has also worked as a project manager for a foundation contractor.
Tim will also play a key role on developing our new MPX Multipurpose Drilling and Piling rigs product line in the future.
Most recently, Tim has worked for PKF MARK III where he worked in estimating, as a field superintendent and project manager. Tim specifically carried out work for the NJDOT Maintenance division replacing deteriorating bridge fender systems along the New Jersey Inter-Coastal Waterway (ICW) with state of the art composite materials. All work was coordinated and carried out from a marine application on barges and boats with extensive pile driving and carpentry methods.
With Tim's experience on piling and drilling equipment, as well as his technical background and field expertise, he will surely bring us in North American market into a new level and we will be even more capable to serve our valued existing and new customer even better with dedicated Junttan Services, Spare parts and Sales.
Please don't hesitate to contact Tim on any matters regarding Junttan operations, services and sales in North America.
For further information, please contact:
Miika Eskelinen, General Manager, Junttan USA Inc
US cell. 302-362-2126, Mob. +358-50-554-0211
miika.eskelinen [at] junttan.com
Tim Dutton, VP Sales and Operations, Junttan USA Inc
Mob. 302-515-4454
tim.dutton [at] junttan.com