Junttan strengthens its Customer Services in the U.S.A
1.7.2016
James Massey (B.Sc.) has been appointed as Junttan´s Technical Specialist in the U.S.A. James will provide technical support and assistance for each user levels; owners, operators, service technicians and ground men.
He previously worked as the Service and Parts Manager at Sun Piledriving Equipment (SPE) in DE, US and has an in-depth knowledge and extensive experience in Junttan equipment. He takes up his new post at Junttan with an open mind and readiness for new challenges.  His first goal is to grow Junttan's Customer Services further in the U.S.A. in combination to the Junttan authorized dealer, Hammer & Steel, Inc.
Contact information: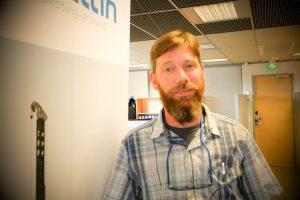 James Massey, Technical Specialist
Mobile: +1 302 500 1724
Junttan Oy
12131 County Seat Highway
Laurel Delaware 19956, United States
Junttan team warmly welcomes James to the Junttan family!
Further information: Olli Inkinen, Sales Director, Junttan Oy, mob +358 40 722 39 67, olli.inkinen@junttan.com