Lidl Distribution Warehouse
Aarsleff Ground Engineering, in Avonmouth, UK, installed a total of 10,000 no driven precast concrete piles for Lidl UK 's new 600,000 sq ft (55 742 sq m) distribution warehouse.
They used two Junttan PMx22 rigs, a Junttan PM20 HLC, two Junttan PMx20's and a Banut 800 with Junttan hydraulic hammer. Each rig was driving between 25 and 40no piles per shift, circa 1,000 no per week.
Precast piles (250 mm2) was driven between 14 and 20m-deep across the site over a 12 weeks period. The piles, which were cast in standard square sections from 200 mm to 400 mm and from 4m in length, increasing in 1m increments to standard lengths of up to 14 m. A further 300 no 273 mm diameter by 18-23 m deep tubular steel piles were also driven, to complement the overall foundation works, including the test piles.
Due to the poor ground conditions made up of soft clay, there was no scope for traditional foundations. The sheer scale of the Lidl building and its roof stanchions obviously having a larger load, consequently required more foundation support from Aarsleff. The level of depth that they drove was simply based on site investigation and design. Ground like soft clay with poor bearing capacity, the simplest solution was to drive down to rest on bedrock layer.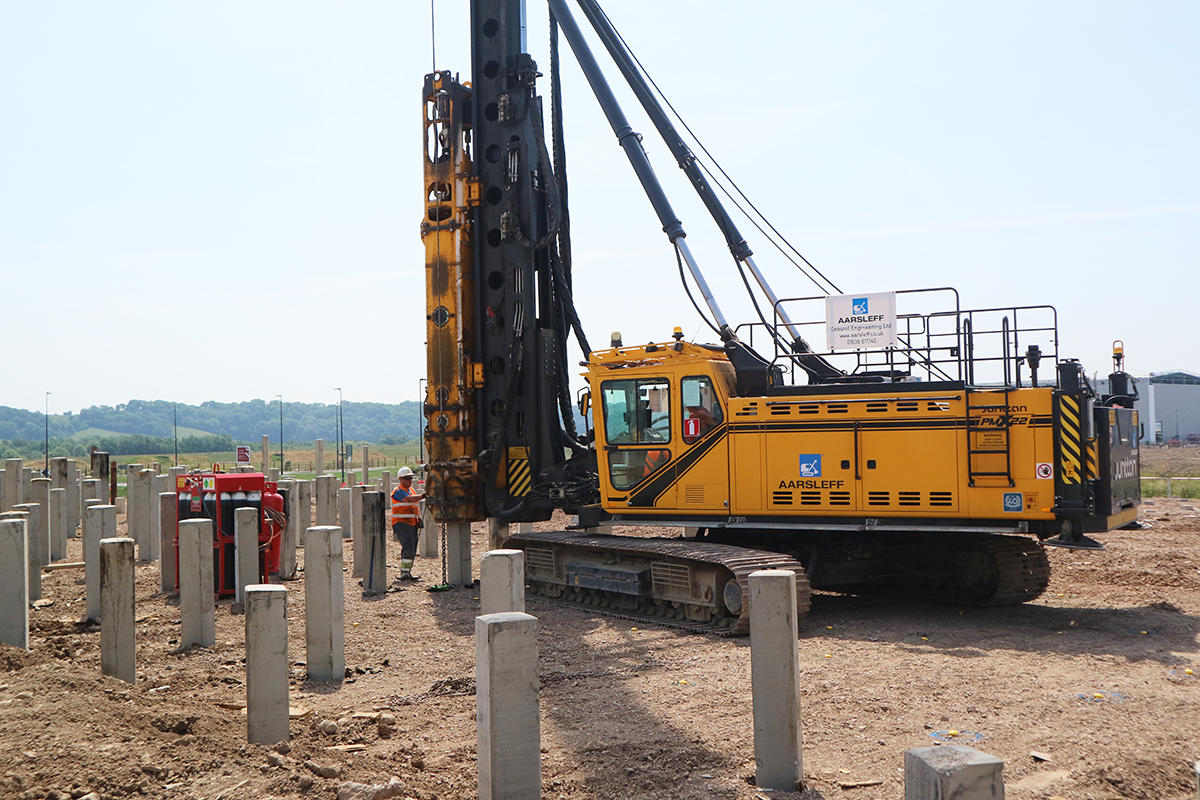 Project facts
Location:
Avonmouth, United Kingdom
Main Client:
Lidl UK
Main Contractor:
TSL Projects
Piling Contractor:
Aarsleff Ground Engineering
Piles:
10 000 no. square 250 mm precast piles
300 no. 273 mm diameter steel tube piles
Equipment:
two Junttan PMx22
one Junttan PM20HLC
two Junttan PMx20
Banut 800 with Junttan Hydraulic Hammer
Date on Site/Completion Date
May – August 2017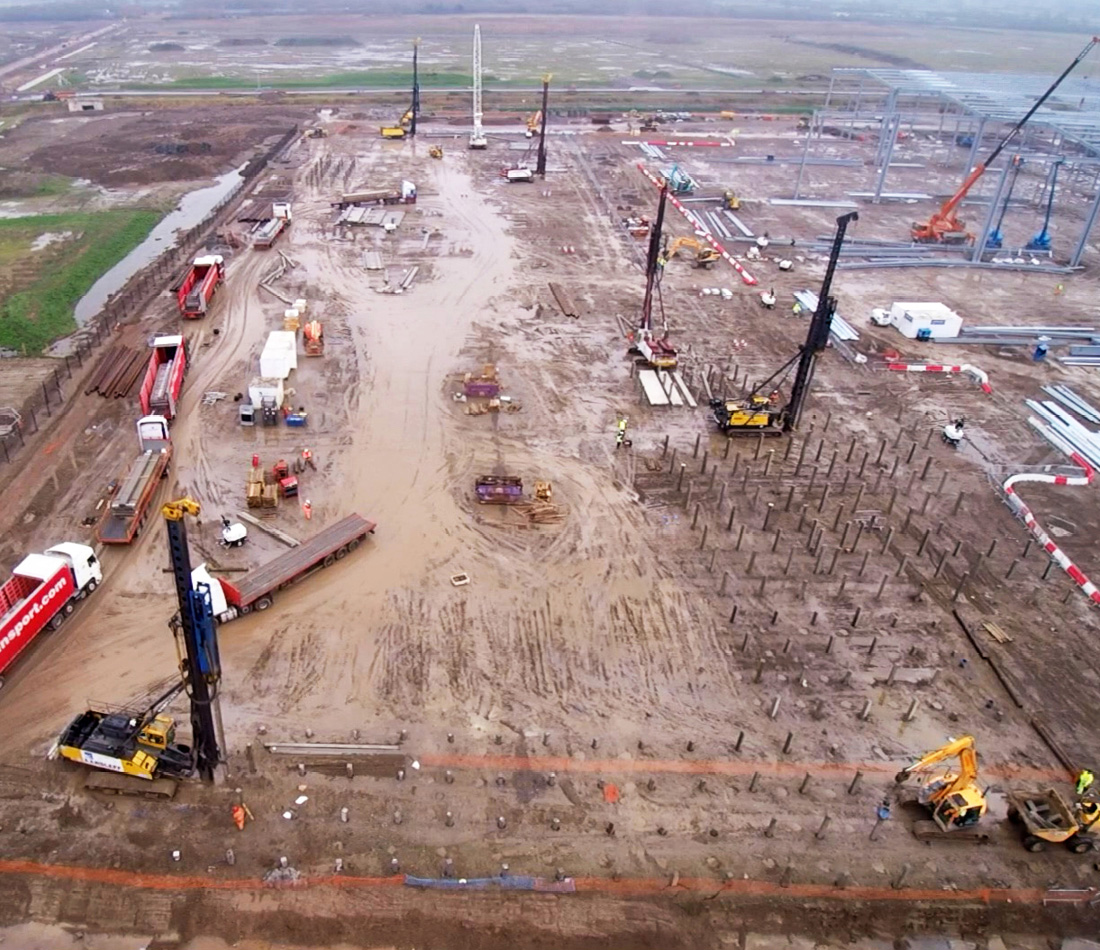 "With Junttan equipment we were able to finish this job in two weeks, and saved pile of money."
Paul Hobbs, Project Manager