Wind Park Nortof II, Germany
The municipality of Nortorf in Schleswig-Holstein, northern Germany, is getting some of the most powerful wind turbines worldwide which will supply more than 10,000 households with electricity in the future. Aarsleff Grundbau GmbH was commissioned in early 2022 with the foundation work for the new wind farm for Siemens Gamesa Renewable Energy, and its 5.X turbines are the first in Germany, which will be among the largest onshore units in the country.
In total, Aarsleff piled 102 pieces of joined 40×40 Centrum Pfähle piles with their Junttan PMx28 pile driving rig in early 2022. The length of the joined piles was 23m with the top piles being 17 m with a high degree of reinforcement: 16Ø20.
"When it comes to wind power, we were able to make optimal use of our many years of experience to become part of the project. Wind power has been with us from the very beginning," explains Bahne Jeß, Sales Manager of Aarsleff Grundbau GmbH.
Long-standing customer relationship plays a particularly important role, and projects like this further promote and strengthen collaboration. A particular challenge with this deep foundation was the difficult soil conditions of the Wilstermarsch, where the piles had to penetrate a soft, watery layer of clay. "For the Nortorf wind farm project, where 40×40 piles were installed, Junttan was the best machine we could use," says Bahne Jeß.
The first turbines were installed in the summer of 2023.
Read an article on the project in Windfair news HERE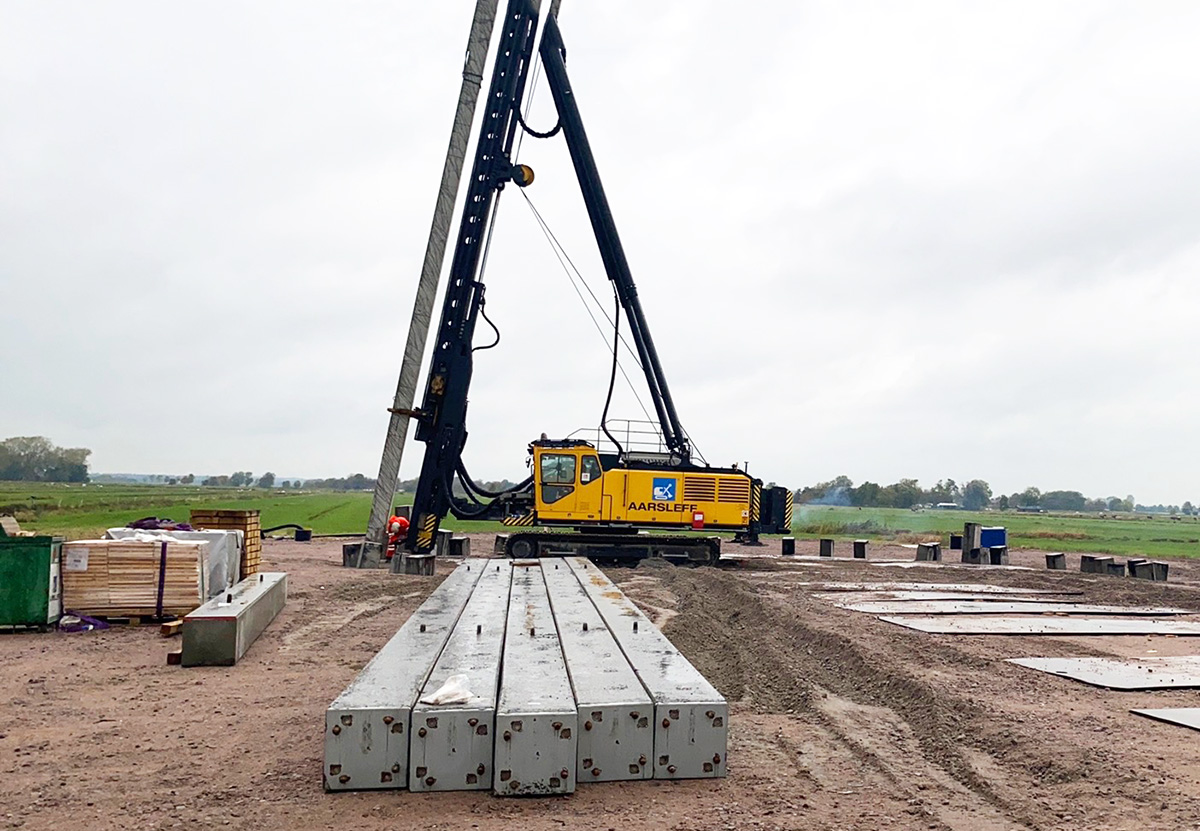 Project facts
Project type:
Energy
Location:
Nortorf, Germany
Main Client:
Siemens Gamesa
Piling Contractor:
Aarsleff Grundbau GmbH
Piles:
102 pcs of joined 40×40 mm 17m / 23m precast concrete piles
Equipment:
Junttan PMx28 pile driving rig
Date on site:
January 2022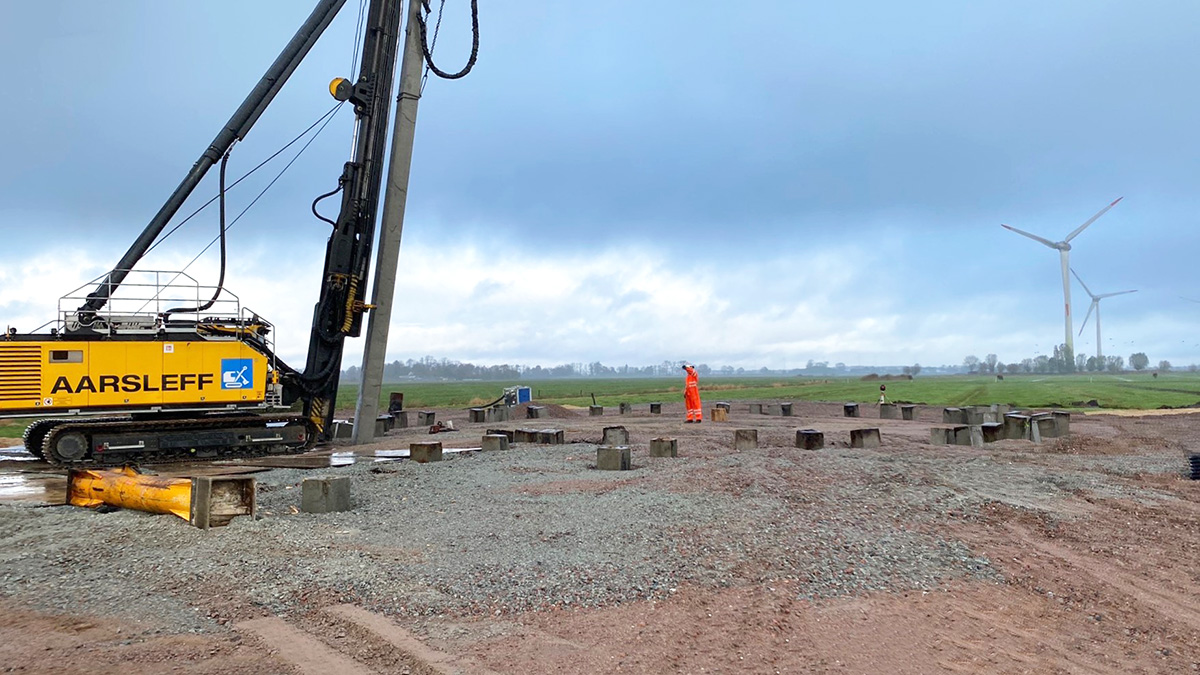 "Junttan is one of the best machines we can use for our work here at Aarsleff. For the project at windfarm Nortorf it was important to use a Junttan PM28 because we used 40x40 piles."
Bahne Jeß, Sales Manager of Aarsleff Grundbau GmbH