Local Service and Support in Sweden, Norway and Denmark
5.10.2017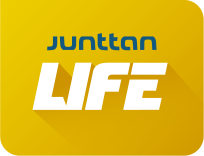 Junttan offers now customer service for Swedish and Norwegian customers from the new service center with the spare part stock. Junttan Ab provides locally extensive service for all Junttan equipment owners. The service range covers experienced field-service specialists, service improvements and repairs made in workshop plus precise spare part deliveries – all also fully supported by Junttan Oy, Finland.
Our earlier co-operation with VDH Service and Repairs continues in Denmark with experienced Junttan specialist Finn Nørhave. VDH S&R will continue to deliver service and spare parts to our Danish customers. Change is done together with VDH S&R, and it is one step on the path for Junttan offering more extensive local service for its customers.
Junttan AB has already started operations, and specialists with service vans are ready to fulfill any service needs.
The contact information of our Scandinavian team:
Junttan Service in Sweden and Norway
Junttan Ab, Äsperedsgatan 9, SE-424 57 Gunnilse, Sweden
Technical support, tel. +46 31 13 44 82
Swedish Service Manager starts at Junttan Ab in the end of November 2017.
Until then Mika Huhmo is pleased to help you with any service needs.
mika.huhmo@junttan.com, service@junttan.com, tel. +358 50 578 1040
Junttan Service in Denmark
Finn Nørhave, VDH Service & Repair, helps you with any service inquiries and needs in Denmark.
service@vdhservice-repair.com
parts@vdhservice-repair.com
tel. +45 20 37 0399
Sale of Junttan equipment in Scandinavia
Junttan equipment will be sold directly from the factory in Denmark, Sweden and Norway. Please contact Ate Konkka, Junttan Oy
ate.konkka@junttan.com
+358 50 578 1154
For further information, please contact:
Pasi Poranen, CEO Junttan Oy
pasi.poranen@junttan.com, + 358 50 400 7088
Marc Timmermann, CEO VDH S&R
m.timmerman@vdheuvelwerkendam.nl, + 31 646 176 096
Ilkka Nikkilä, Vice President, Services, Junttan Oy
Ilkka.nikkila@junttan.com, +358 50 555 0702