New Sydney Fish Market, Australia
The new Sydney Fish Market (set to open in 2024) will be the most significant harbourside building since the Opera House. The world-class architectural facility will be a purpose-built, authentic operating fish market and a major food and dining attraction on Sydney's inner harbor.
SMC Marine's role in the iconic project included the installation of 600 steel piles for the building and promenade. For the most important equipment on the job, SMC chose the Junttan HHx300 accelerated hammer to get the complex and challenging offshore piling done. The HHx hammer is a modular hammer, meaning the size (and energy output) can be increased or decreased by changing the ram-block weight. On this project, the hammer achieved the needed loads without needing to increase in size. In addition to the modular capability, other important features considered by the customer as the hammer of choice was the heavy ram weight and the 1.6G acceleration, with up to 150 blows per minute on minimum energy and 55 blows per minute at maximum energy. Together the hammer´s technical characteristics optimise the pile penetration, reduce pile stress and make it easier to achieve heavier loads. These characteristics were key to achieving the wave shaped structure's high tensile loads through deep penetration into the high strength Sydney sandstone stratum.
The site is city based, so controlling the noise was important. The customer chose the HHx hammer due it being the quietest accelerated hammer on the market. The noise was further reduced by equipping the hammer with Junttan's noise-reduction solution, an insulation package that reduced the noise pollution by up to 15dB. "For us, noise was a key criterion. We've been very careful to minimize disruptions. There's no way to get these piles in quietly, they are heavily loaded. But, the Junttan HHx hammer, from our research, was the quietest available in the market and was able to do the job in the fastest way possible." – Peter Philipp, Founder, SMC Marine.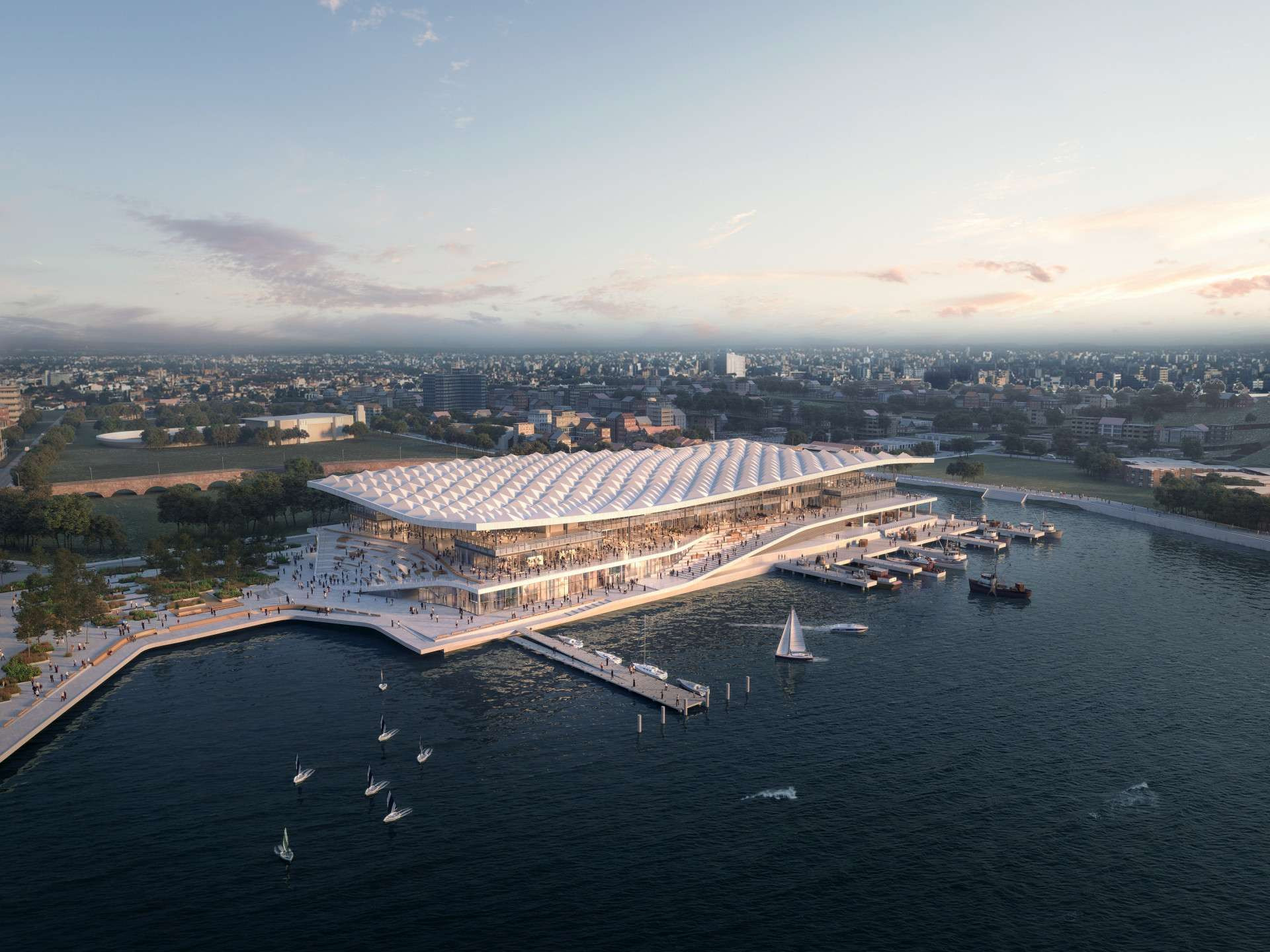 Project facts
Project type:
Infrastructure
Location:
Pyrmont, Sydney, NSW, Australia
Main Client:
Multiplex
Piling Contractor:
SMC Marine
Piles:
Steel tube piles Ø610-1350mm
Equipment:
Junttan HHx300
Date on Site:
2022-2024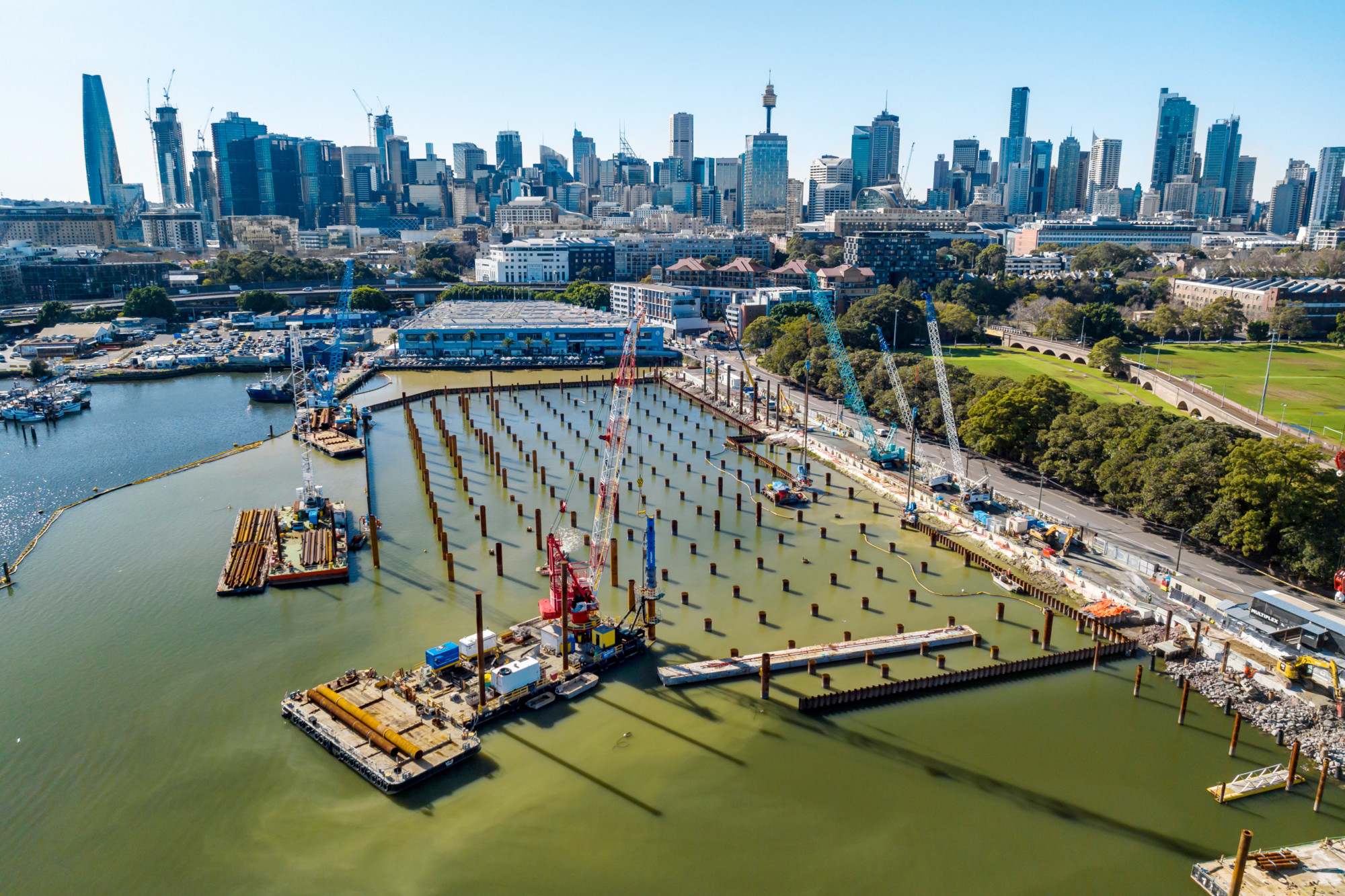 "Marine work is particularly complex and challenging with heavy loads. We teamed up with Junttan to get the best possible equipment for the job."
Peter Philipp, Founder, SMC Marine