In our career stories we are missioned to celebrate our Crew members around Junttan and draw inspiration with their paths. No matter what position, team or country they hold, at Junttan every employee is highly valued and supported in their career aspiration to become the best Junttaneer they can be.
An Eye for continuous development
Sami's first degree was in electronics assembly. Later, he continued his studies and completed a degree in information technology in 2008 in Jyväskylä. After graduation, Sami began his career with tractors and worked eight years as an automation project engineer.
In 2016, Sami's former colleague from the tractor industry asked him to join Junttan, where he began as a R&D engineer responsible for user interface and machine software development. In 2020 Sami was promoted as the head of programming, automation and simulation team. This year Sami continues his career path as R&D Project Manager and overseeing Junttan's product development projects.
Sami enjoys working with his superb colleagues and finds Junttan a great place to work, in which he can challenge himself, learning something new continuously in the process. Outside work, Sami spends time with his wife and three children. Their favorite family hobby is downhill skiing.

Name: Sami Martikainen
Title: Project Manager, R&D
Location: Kuopio, Finland
Joined Junttan: 2016
Education: Information Technology Degree Programme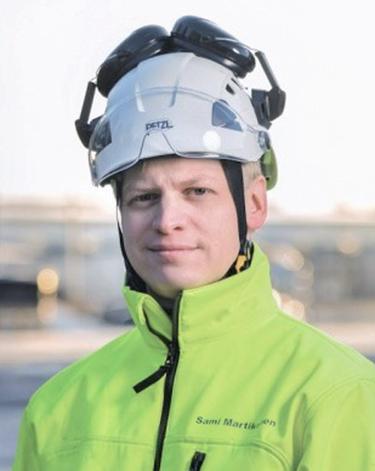 "Mutual trust is one of Junttan's most prized attributes as an employer. As long as the job gets done, you can plan your work in the best way you see fit."
Extensive expertise through job rotation
Back in his home country of Algeria, Amine studied chemical engineering and worked as a trainee in steel quality control. In 2016, he moved to Finland and started his mechanical engineering studies at Savonia. In 2017, Amine visited Junttan for the first time on a school trip and was pretty much impressed with everything he got to see there. He then decided to push for an internship in Junttan sales, and he got in! Amine's first role was in sales support, and his various tasks included generating leads, contacting new prospects, making sales quotations, and introducing Junttan products and services around French-speaking countries.
As of 2019, Amine became a full-time Junttaneer and changed his main role to DFA Specialist (deep foundations analysis). As a DFA Specialist, he started conducting dynamic load tests on foundations and pile driving simulations in order to choose the right equipment for the client. Amine's next role was Product Development Manager, which was all about developing J-link, the next-generation remote system to further enhance the required dynamic load tests.
In addition to working with a great Junttan team, Amine finds the work flexibility and work–life balance great. In his free time, Amine loves to spend time with his wife and two-year-old son. His hobbies include cycling and videogaming. He has also gained good Finnish speaking skills!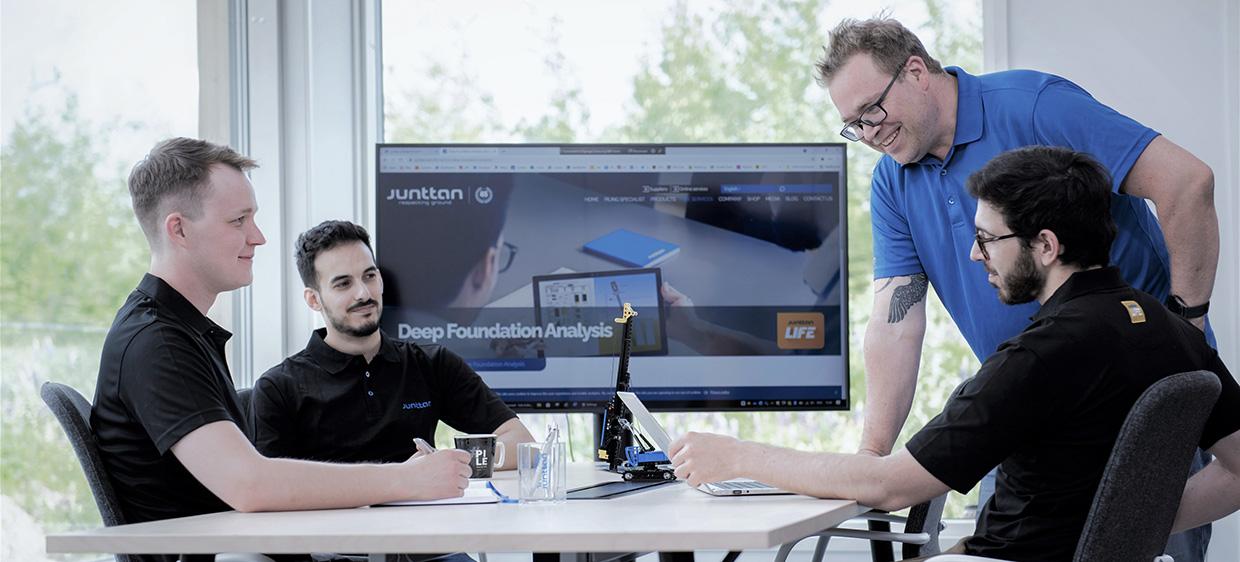 Name: Amine Bourahli
Title: Product Development Manager
Location: Tampere, Finland
Joined Junttan: 2017
Education: Mechanical Engineer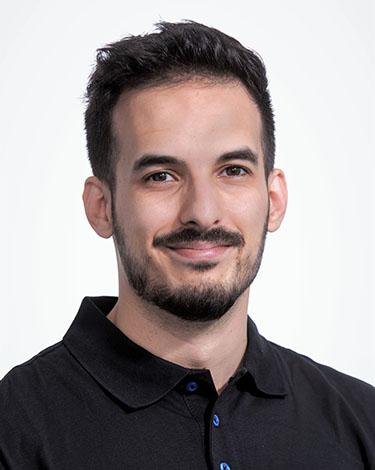 "I've had the chance to discover multiple sides of Junttan from sales department to service. I've made great friendships and met truly inspiring people. Everyday at Junttan is a learning opportunity."
Taking on the proto challenges
Before entering the Junttan world, Harri graduated as a Heavy Equipment Mechanic, but rather than performing maintenance, he ended up driving trucks for eight years. In 2008, he was introduced to Junttan by a friend and was asked to join. And so Harri became a mechanic in the powerpack assembly and testing team at the Junttan factory in Kuopio.
Six years later, in 2014, Harri wanted to transfer from powerpacks to working with the big, at the time launched, PMx28 rigs. This was an exciting time as he got to pack up his suitcase and truly try out his language skills as he traveled around US and Europe, carrying out commissioning and rig maintenance. A few years later, he started to work with Junttan's new generation multipurpose piling rig MPx prototypes. Today, he is in charge of the proto team as New Product Operations Manager.
Harri finds working at Junttan interesting and really enjoys the team he gets to work with.  As a counterbalance to work, Harri spends time with his sons and likes to go hunting and riding his MTB.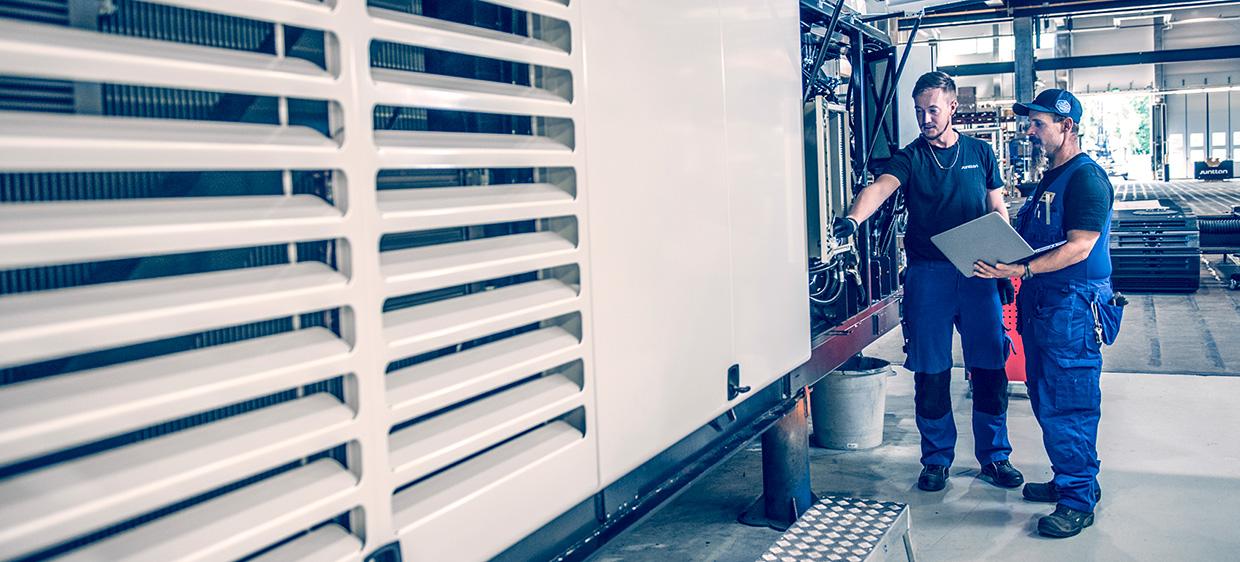 Name: Harri Keurulainen
Title: New Product Operations Manager
Location: Kuopio, Finland
Joined Junttan: 2008
Education: Heavy Equipment Mechanic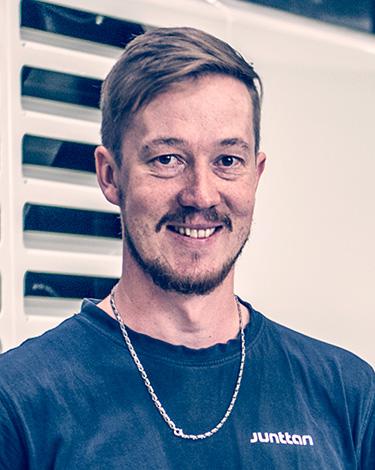 "Working with prototypes is both challenging and rewarding at the same time. Nothing beats the feeling of finding a new solution to fix a problem."