The world's first electric pile driving rig
Junttan takes one step ahead in the pursuit of a sustainable future with the world's first fully battery-powered electric pile driving rig, PMx2e, raising the bar to yet another level. Built as the same reliable and strong Junttan PMx22 piling rig, but this time having a modern electric soul. Same robust structure and unbeatable stability, but with no CO2 emissions. Same working speed and reliability, but less consumed energy. Even more power but with less noise pollution.
Average working weight:64 000 kg (149 914 lb)
Leader capacity:16 000 kg (35 300 lb)
Optimal hammer size:3-6 tons (6000 - 12 000 lb)
Max pile length:20 m (66 ft)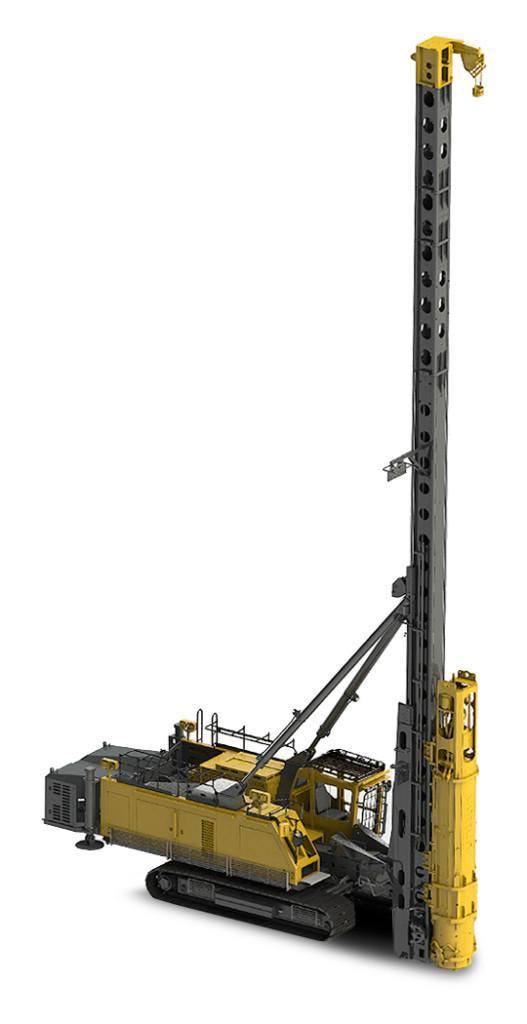 Winch capacity, hammer: 12 000 kg (26 455 lb)
Winch capacity, pile: 10 000 kg (22 000 lb)
Engine power: 266 continuous kW (357 continuous hp)
Engine type: Danfoss EM-PMI375-T1100 series motor, ABB HES880-series inverter
Undercarriage, length: 5 100 mm (200 in)
Undercarriage, width: (900-mm shoes) 3 200 - 4 700 mm (126 - 185 in)
When we at Junttan set out to design more sustainable innovations, we understood that a new eJunttan model needed to tick all the same boxes from the very beginning as its predecessors. That's why we decided to combine the best of both worlds; tested and optimized Junttan hydraulics merged with modern batteries and electric motor technology.
The result is the world's first fully battery-powered electric pile driving rig that is ready to meet the same challenges at the work site as its predecessors. Instead of a diesel engine, we are now powering the hydraulic system with a modern electric motor that generates its power from a battery pack at the rear of the rig where the counterweight used to be. In this way, we were able to build a solution that is reliable, easy to operate, and as effective as normal diesel-powered Junttan rigs. To make everyday life at the worksite possible, we chose a solution where the rig is powered by two separate 396 kWh battery packs that can be replaced during the day if needed. By choosing a detachable two-battery system instead of one bigger fixed, charging can be done with a normal 63A mains outlet, and both batteries are ready the next morning. With the state-of-the-art CCS DC-quick charging, the battery packs can be charged with up to 250 kW to enable even more flexibility and extended range for future worksites also with a single battery pack.
Transport dimensions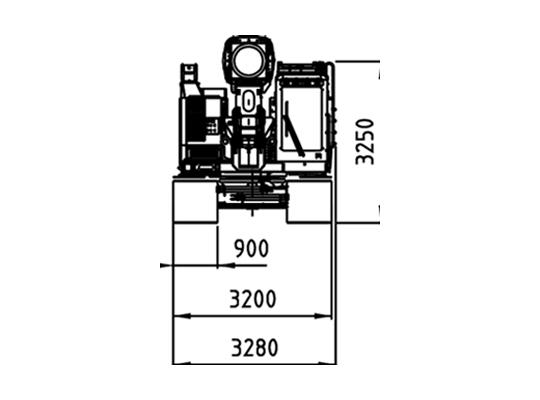 Minimum track width.
PMx2e transport dimensions
PMx2e transport dimensions