The lighter way
Sometimes, a project that requires a bit special kind of equipment may come your way. Perhaps you are on the verge of investing in a new rig, but still wait for closing that big project before making the investment. Maybe you would just rather not put any unnecessary pressure on your balance sheet, or would like to take a little test-drive on a new rig before purchasing it. The reasons for choosing a rental machine are many. Buying an used factory serviced piling machine is also a great option. Rest assured, all situations are respected at Junttan.
Rental & Leasing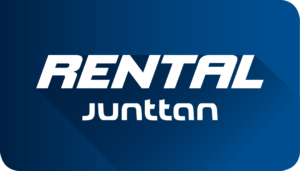 One way to acquire a Junttan equipment is Rent-to-Purchase, where the equipment will be rented for a certain period of time, and after the rental period it is possible to buy the machine. This is a good option especially for a new customers to try out Junttan products.
We also offer to our rental & leasing customers a wide variety of helpful services. These services include insurances, maintenance & repair, spare parts and consumables, training, commissioning & de-commissioning packages, Junttan Life, PDA measurements and logistics. Our goal is to make our customers work as efficient and productive as possible, and to help our customers to save money and resources.
Please contact for further information, and check for more options, as we also have New Junttan Equipment available for Rental & Leasing:
Your local Junttan sales or
Tapio Christiansen, tel. +358 50 477 8009, tapio.christiansen (at) junttan.com

Used equipment
Your local Junttan sales or
Mika Huhmo, tel +358 50 578 1040 or mika.huhmo (at) junttan.com
Junttan USA
Miika Eskelinen, tel. +358 50 554 0211, US cell +1 302 362 2126 or miika. eskelinen (at) junttan.com
Tim Dutton, tel. +1 (302) 515-4454, tim.dutton (at) junttan.com